CV
>
How to Write a CV Personal Profile with Examples and Tips
How to Write a CV Personal Profile with Examples and Tips
CV
· August 21 2023
· 7 min read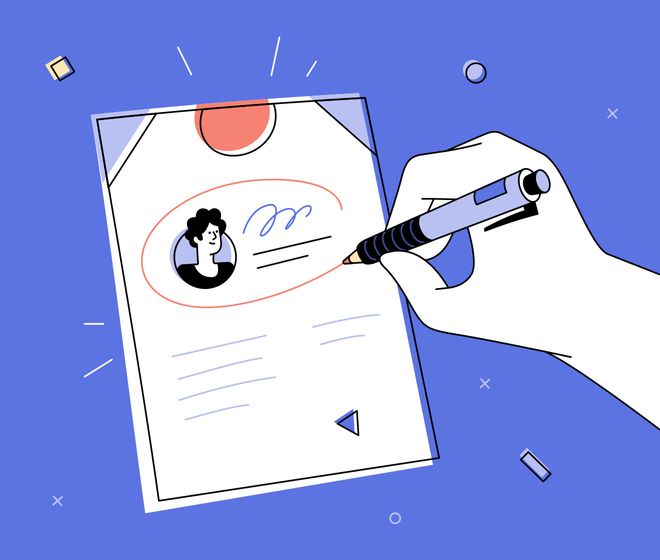 Whether you are a seasoned professional or a recent graduate, a personal profile is essential for your CV when targeting the UK job market. It is a pivotal section that is often misunderstood but carries significant weight in the eyes of employers. Companies seek individuals who exhibit competence and dedication during the application process. Consequently, you should perceive your personal profile as a golden opportunity to captivate the attention of recruiters and hiring managers, as it occupies the topmost position in your CV. Check out our how to master a personal profile video to learn more.
Before delving into the intricacies of writing a personal profile, it is crucial to clarify that this section has various naming conventions. Nonetheless, these different labels ultimately serve the same purpose. Below, you will find alternative designations for a personal profile:
Summary

Profile Summary

Personal Statement

CV Profile Summary

Skills Summary

Qualifications Summary

About Me.
By embracing the information presented in this article and leveraging the tools provided by CVMaker, you can create the best personal profile that resonates with employers, propelling you closer to your desired career success in the dynamic UK job market.
What is a personal profile? 
A personal profile is a paragraph at the top of your CV, serving as an introductory statement about yourself and your career objectives. Its purpose is to provide a concise overview of your professional background, educational attainment, aspirations, and core competencies, all tailored to align with your desired job and industry. To be effective, your personal profile must strike a balance between clarity, brevity, and relevance to make a strong impact on potential employers in the UK market.
What to include in a personal profile?
To create a comprehensive personal profile, it is essential to include two crucial components. First, incorporate a compelling power statement that grabs attention. Second, emphasise soft skills rather than hard skills. Ensuring the inclusion of both these elements is pivotal. In the subsequent sections, we will delve deeper into these aspects, providing you with personal profile examples and guidance on how to construct the personal profile section of your CV effectively.
Steps on how to write a personal profile for your CV
1. Start with a compelling power statement
Begin your personal profile with a strong opening sentence highlighting your current job title, years of experience, and primary career objectives. This statement should grab the attention of employers and set you apart from other applicants.
2. Align with the job description
Refer to the job description of the position you're applying for and incorporate relevant keywords and phrases. For example, if the job requires someone with over 10 years of experience or a qualified marketing professional, include those details in your personal profile to demonstrate your suitability for the role.
3. Focus on showcasing soft skills
The next part should emphasise your personal attributes and soft skills relevant to your career goals. Highlight qualities that make you an ideal candidate for the position. Remember, it's not necessary to list hard skills here, as there is a dedicated section for that elsewhere in your CV.
4. Seek inspiration from CV writing guidelines
To craft a compelling personal profile, refer to resources on how to write a good CV and what skills to include. These guidelines can provide further inspiration and help you identify the essential skills and qualities sought after by employers in your field.
By following these steps, you can create a robust and targeted personal profile that captures the attention of employers in the UK job market, increasing your chances of securing your desired position.
Benefits of a personal profile
1. Demonstrates your research and suitability
You showcase your understanding of the role and organisation by crafting a well-crafted personal profile. It conveys to recruiters or hiring managers that you have taken the time to align yourself with the job requirements, highlighting why you are the ideal candidate for the position.
2. Concisely summarises your experience and goals
The personal profile allows you to condense your professional experience and career goals into a concise, reader-friendly format. It enables you to present the most relevant information, avoiding overwhelming details that may not align with your career objectives.
3. Provides insight into your identity and motivation
Your personal profile offers a glimpse into your personality, motivations, and aspirations. It provides the reader with valuable insight, potentially leading to engaging interview discussions. You lay the groundwork for fruitful conversations during the interview process by mentioning key points in your personal profile.
By leveraging these benefits, a well-crafted personal profile becomes a powerful tool in your CV, helping you stand out to recruiters and hiring managers in the UK job market.
Avoid the following when writing a personal profile
1. Writing a generic summary
Avoid creating a generic summary that could apply to any candidate. The term "personal" implies specificity, so tailor your summary to reflect your unique qualities and attributes. If it's your first time writing a personal profile, take a look at our student CV example article for more inspiration.
2. Neglecting spelling and grammar
Spelling and grammar mistakes can be detrimental to your CV, particularly in the opening paragraph. Thoroughly proofread your text, read it aloud, use spelling check tools, or ask a friend to review your document.
3. Using incomplete sentences or relying solely on bullet points
While bullet points may work in certain instances, it's generally recommended to use complete sentences and write a short paragraph for your summary.
4. Using excessive keywords without providing substance
Avoid filling your personal profile with numerous keywords without conveying meaningful information. Keep it concise and ensure clarity in your statements.
5. Solely focusing on job requirements
While it's important to address job requirements, your personal profile should go beyond simply listing them. Use this opportunity to stand out by highlighting your unique qualities and attributes.
6. Writing in the third person
Instead of using third-person phrasing, opt for first-person language and omit personal pronouns (e.g., use "Manage" instead of "Manages").
7. Overloading with irrelevant details
Remember that a personal profile is a summary, so focus on the most pertinent aspects of your experience and skills. If you have limited experience, research the job requirements and highlight relevant personal attributes and transferable skills gained from education or other experiences like volunteering.
By avoiding these pitfalls, you can ensure that your personal profile effectively represents your strengths and enhances your chances of standing out to prospective employers in the UK job market.
Examples of CV personal profiles for the UK
To alleviate the daunting task of writing a personal profile, we have curated practical CV profile examples for your reference, catering to both short and long profiles. While the general guideline suggests having a minimum of four lines and a maximum of six, it is crucial to tailor your profile to your specific career goals. Remember, the key focus should be on relevant soft skills when crafting a personal profile.
Mechanical Engineer CV personal profile 
Qualified Mechanical Engineer with 5+ years of experience executing product designs from concept to production, including specification, design, prototyping, cost analysis, validation, and testing. Passionate about developing sustainable solutions by utilising cutting-edge technology to solve advanced business problems through data-driven and customer-focused techniques. Skilled in using computer-aided drafting (CAD) software to create full-scale and detailed designs of project proposals, including project work scope and end-user requirements.
Nurse CV personal profile
Registered nurse with professional experience in providing physical and psychological support to patients. Excellent interpersonal skills with proven success in collaborating with medical teams to establish compassionate, well-resourced, and healthy work environments. Professionally trained and experienced in assisting patients with acute to chronic conditions by creating, implementing, and evaluating comprehensive nursing care plans.
Sales Manager CV personal profile 
Customer-focused sales professional with 15+ years of experience exceeding sales targets, spearheading new sales processes, and driving sustainable revenue growth in fast-paced environments. Influential leader, adept in delegating, training, and coaching cross-functional and performance-driven teams. Demonstrated track record in cultivating valuable business partnerships with proven success in implementing effective customer retention strategies.
Retail Store Manager CV personal profile 
Ambitious and hard-working retail professional with proven success and experience enhancing store turnover and productivity. Well-versed in staff training, coaching, and developing performance-driven teams. Excellent communication and interpersonal skills with proven ability to drive continuous process improvement.
Teacher CV personal profile
Dedicated and resourceful educator with professional experience applying hybrid learning theories and research-based pedagogy to drive student achievement in online and classroom learning environments. Skilled in teaching students from diverse backgrounds with proven success in developing creative, engaging, and robust lesson plans to achieve student satisfaction.
Customer Service CV personal profile 
Motivated and detail-oriented customer service professional with 10 years of experience leading small and large teams in fast-paced environments. Track record of success in coaching, motivating, and guiding team members to achieve business and personal goals. Equipped to optimise internal processes by transforming insights into strategic business actions with strong problem-solving, communication, and interpersonal skills.
Graphic Designer CV personal profile
Established graphic design professional with 15+ years experience in senior managerial positions within fast-paced, commercial environments. Dynamic leader with proven track record of motivating and managing team members to meet deadlines while guaranteeing quality, consistency, and brand alignment. Expert knowledge in blending creativity and technology to design and develop print/web-based solutions for clients from start-ups to Fortune 500 companies.
Project Manager CV personal profile
Goal-driven and innovative professional with over five years of experience in project management. Versatile and creative self-starter with solid record in driving service excellence to achieve organisational success while prioritising multiple projects across fast-paced industries. Collaborative leader who leverages emerging marketing strategies and forward-thinking methodologies to deliver consumer-targeted, timely, and on-budget projects.
Administrative Assistant CV personal profile
Administrative professional with four years of progressive experience supporting senior-level executives and board members in project coordination, calendar management, and event planning. Proven success in performing duties with utmost discretion, confidentiality, and professionalism while remaining responsive to changing business needs and delegating tasks to safeguard smooth operation.
HR Business Partner CV personal profile
Goal-driven and strategic Human Resources (HR) professional with nine years of progressive experience in managing HR functions and driving new initiatives within a fast-paced, dynamic environment. Influential leader well-versed in coordinating various HR tasks, overseeing full employment lifecycle processes, and maintaining/developing long-term partnerships with key stakeholders to drive strategic change. Expert communicator, adept in providing strategic HR advice, solving complex employment issues, and training executives/employees in various HR, recruitment, and employee-related topics.
Insurance Agent CV personal profile 
Self-motivated and ambitious Insurance Agent with experience in providing protection advice for clients. Strong communication skills with expertise in accident protection, income protection, life/critical illness protection, and home insurance. Skilled in developing and maintaining excellent relationships by carefully evaluating customer needs to propose insurance plans. 
Student CV personal profile 
Third-year Business Psychology student specialising in Human Resources (HR), ready to leverage strong administration skills to develop a career in HR. Excellent time management, communication, and people skills with proven ability to build and strengthen connections between different departments. Knowledgeable in employment law and essential HR practices with solid understanding of recruitment, compliance, and business operations.
Content Marketing CV personal profile
Results-driven content marketer with a passion for storytelling and a track record of driving engagement and conversions. Skilled in developing and implementing content strategies that resonate with target audiences. Excellent written and verbal communication abilities with a keen eye for detail, and a knack for crafting compelling narratives. Proficient in SEO optimisation, social media management, and analytics tools to maximise content reach and effectiveness.
Admin CV personal profile
Highly organised and detail-oriented administrative professional with a proven track record of efficiently managing office operations. Strong multitasking and prioritisation skills, ensuring smooth workflow and timely completion of tasks. Excellent communication and interpersonal abilities, fostering positive relationships with colleagues and clients. Proficient in utilising various software and systems to streamline administrative processes and enhance productivity.
Content Writer CV personal profile
Versatile and imaginative writer with a passion for crafting engaging and impactful content. Experienced in creating compelling narratives across various genres and platforms. Proficient in conducting extensive research to ensure accuracy and depth in writing. Excellent command of language and meticulous attention to detail, resulting in polished and error-free work. Strong storytelling abilities, with the capacity to captivate and resonate with diverse audiences.
Hospitality CV personal profile
Customer-focused and service-oriented hospitality professional with a passion for creating memorable guest experiences. Proven track record in delivering exceptional service in high-end establishments. Strong interpersonal and communication skills, fostering positive relationships with guests, colleagues, and management. Expertise in anticipating guest needs and providing personalised solutions to exceed their expectations. Exceptional attention to detail, ensuring seamless operations and maintaining a welcoming atmosphere.
Healthcare CV personal profile
Compassionate and dedicated healthcare professional with a strong background in patient care. Experienced in providing high-quality medical assistance and support to diverse populations. Skilled in conducting thorough assessments, developing personalised care plans, and implementing effective treatment protocols. Excellent interpersonal and communication skills, fostering trusting relationships with patients, families, and interdisciplinary healthcare teams.
If you are looking for more inspiration on how to write the best CV personal profile for your desired job, take a look at more of our CV examples articles like the software developer CV example or our language-specific French CV example.
Key takeaways
Crafting a compelling personal profile is crucial as it allows you to present yourself in a focused and impactful manner. Unlike a cover letter, a personal profile is more specific and directly aligned with your career objectives. It serves as an opportunity to highlight your strengths and achievements, leaving a positive impression on the reader. However, it's important to strike a balance and avoid sounding overly promotional or making exaggerated claims that could be exposed during an interview.
Consider the following tips when writing your personal profile:
Seek inspiration from the examples provided above to guide your own writing process.

Leave the personal profile section for the end, ensuring it reflects a coherent and accurate representation of yourself. Reading it aloud or asking for a friend's feedback can provide valuable insights.

Be specific in your statements and provide concrete examples to support your claims during interviews.

Reflect on your career goals and ensure they are conveyed in your personal profile. Additionally, highlight relevant soft skills that align with your objectives.

Verify that the soft skills you mention are not only true but also relevant to the job you are applying for.
By following these guidelines and asking yourself the below questions, you can create a powerful personal profile that effectively showcases your qualifications and sets you apart as a strong candidate.
What are my long-term career aspirations, and how do they align with the position I am applying for?

Have I communicated my career goals and relevant soft skills in the personal profile to showcase my fit for the desired role?

Are my soft skills not only true but also explicitly connected to the job requirements and responsibilities?

Do my career goals and soft skills reflect a genuine passion and commitment to excel in the industry or field?

Have I highlighted any additional transferable skills that could be valuable in the role beyond the basic requirements?
FAQ
How long should a personal profile be?
To maximise the effectiveness of your personal profile on a CV, it's essential to tailor it to the specific job you're applying for. Instead of listing everything, focus on creating a concise and targeted profile. Aim for a block of text that ranges from four to six lines, ensuring that it captures the key highlights of your qualifications. Maintaining a typical font size, limiting your word count to a maximum of 120 words is advisable, ideally slightly lower. With a professional CV template you can easily add a personal profile that will enhance your CV.
Do I need to include a personal statement on my CV?
Including a personal statement on your CV is optional, but it can be a valuable addition that helps to provide a concise summary of your skills, experience, and career goals.
Should a UK CV profile be written in the third person?
Instead of using third-person phrasing, opt for first-person phrasing and omit personal pronouns (e.g., use "Manage" instead of "Manages").
Where should I include the personal profile on my CV?
The personal profile, a personal statement or a CV summary should be placed near the beginning of your CV, typically after your contact information and before the work experience section. By positioning it in this prominent location, you ensure that it immediately captures the attention of recruiters or hiring managers. For more inspiration to help you write a personal profile, check out our modern CV example article.
How can I make my profile stand out to recruiters?
When crafting your personal profile, keep these essential tips in mind to maximise its impact:
Tailor it to the specific job.

Use impactful language.

Showcase your unique selling points.

Quantify your achievements.

Incorporate keywords.

Demonstrate soft skills.

Provide specific examples.

Keep it concise.

Show enthusiasm and passion.

Proofread and edit.
Start creating your CV
Create a professional CV quick and easy with our advanced CV Builder
+ Create CV
Written by
The CVMaker platform offers a complete career platform for jobseekers with handy tools and valuable information. Are you ready for the next step in your career? Start here today!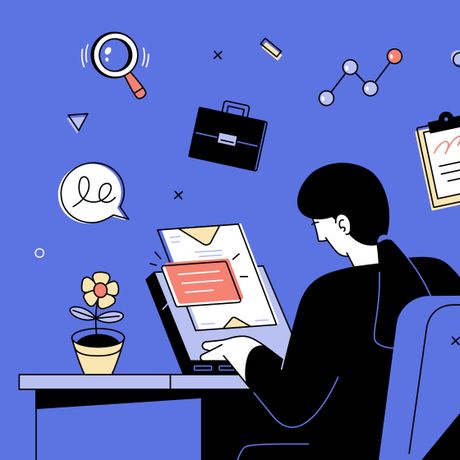 CV
· Sep 13 2023
· 6 min read
How to Write Work Experience on a CV in 2023 (Tips and Examples)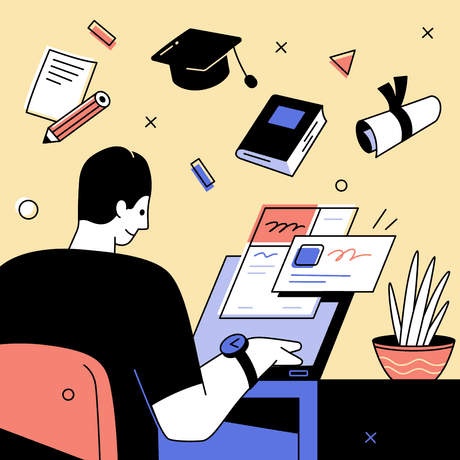 CV
· Aug 22 2023
· 4 min read
How to Write the CV Education Section: Examples and Tips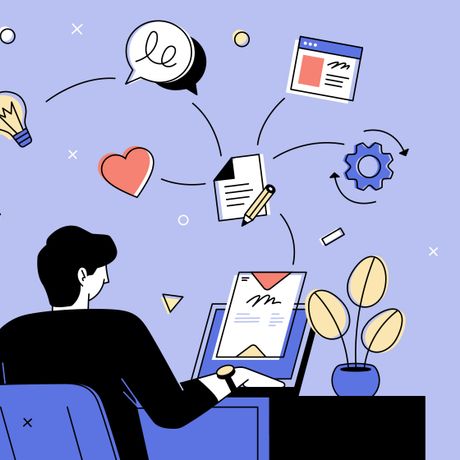 CV
· Aug 17 2023
· 8 min read
What Skills to Put on a CV in 2023?
Land the interview for your dream job with CVMaker
Effortlessly create your professional CV within 10 minutes and download it whenever and wherever you want!
Create your CV
Increase your chances landing your dream job with CVMaker.