CV
>
How to Write a CV with No Experience in 2023 (Examples and Tips)
How to Write a CV with No Experience in 2023 (Examples and Tips)
CV
· October 24 2023
· 9 min read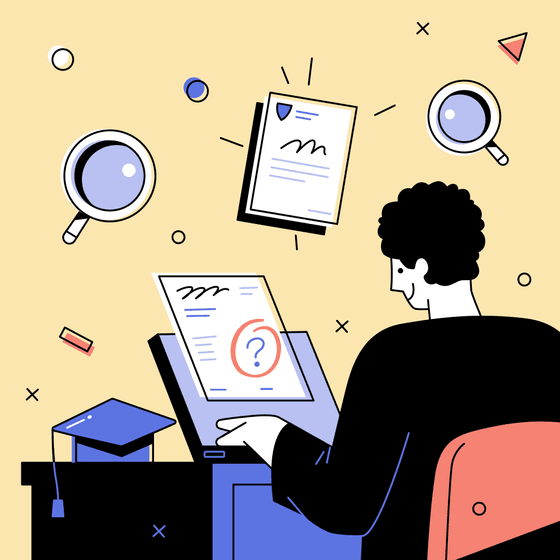 Looking for your first job can be a daunting and stressful time. We've all been there: you spend significant time applying for jobs but receive little feedback from recruiters or hiring managers. In most cases, the simple phrase, 'your application is not successful', can be demotivating and often frustrating. Nonetheless, we're here to help you succeed. Watch our video on how to write a CV with no experience for more professional advice.
If you're wondering, "I've got no experience; where do I start?" worry not, we've got you covered. You might be a school leaver, a student eager to take the first step, or seeking a career change. Regardless of who you are, we've compiled a step-by-step guide and best tips to help you create a keyword-strong CV that makes you shine in the pool of other candidates.
Student CV example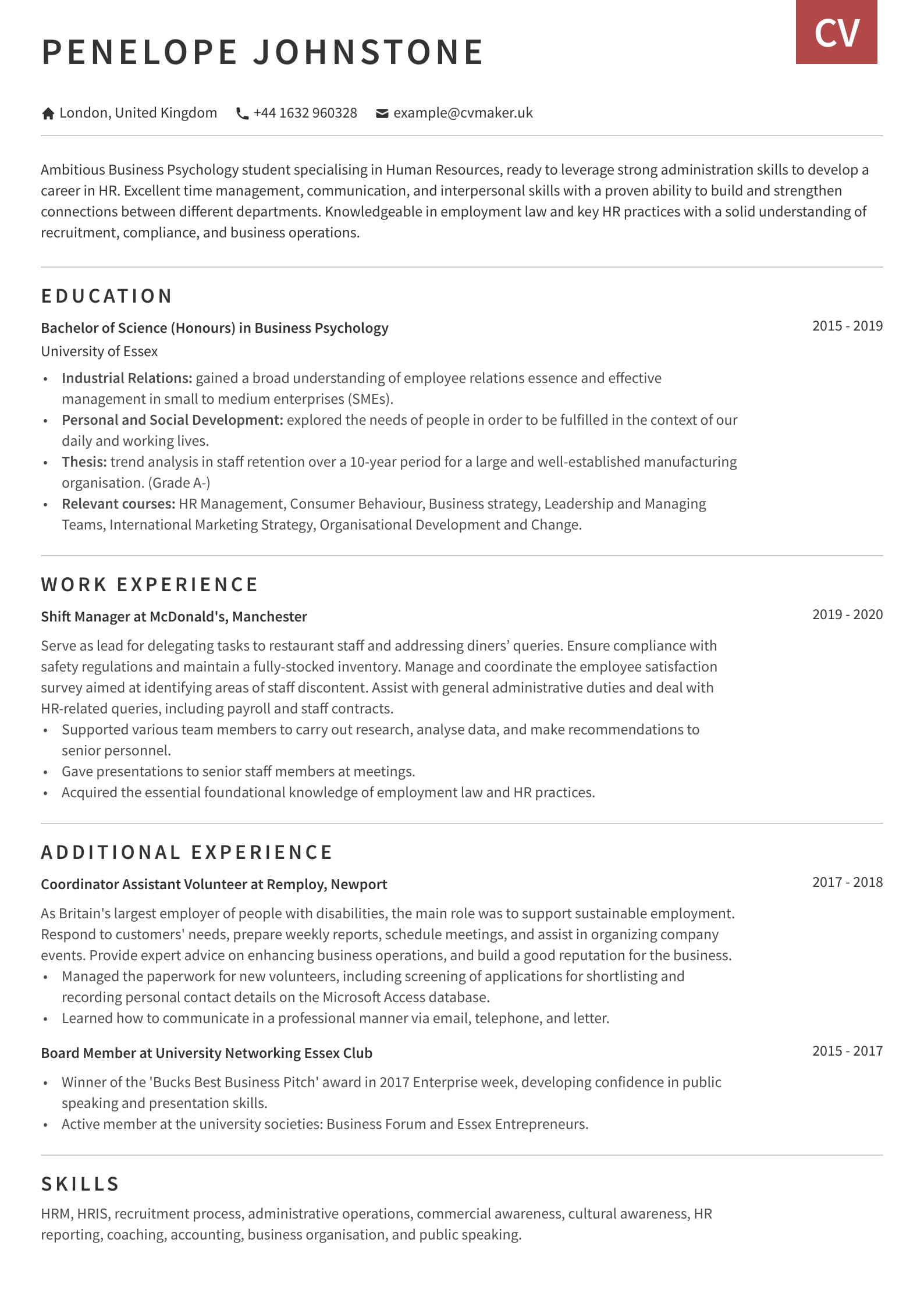 Download this CV example - a university student CV.
This CV example features Penelope, a third-year university student looking to kickstart her career in Human Resources. She opted for a one-column format and a simple CV template. During her studies, Penelope gained relevant experience, both professionally and voluntarily. By including education at the top of the CV, we can draw attention to key skills and qualifications. Part-time or voluntary experience has been strategically incorporated into the additional experience section with years only.
Internship CV example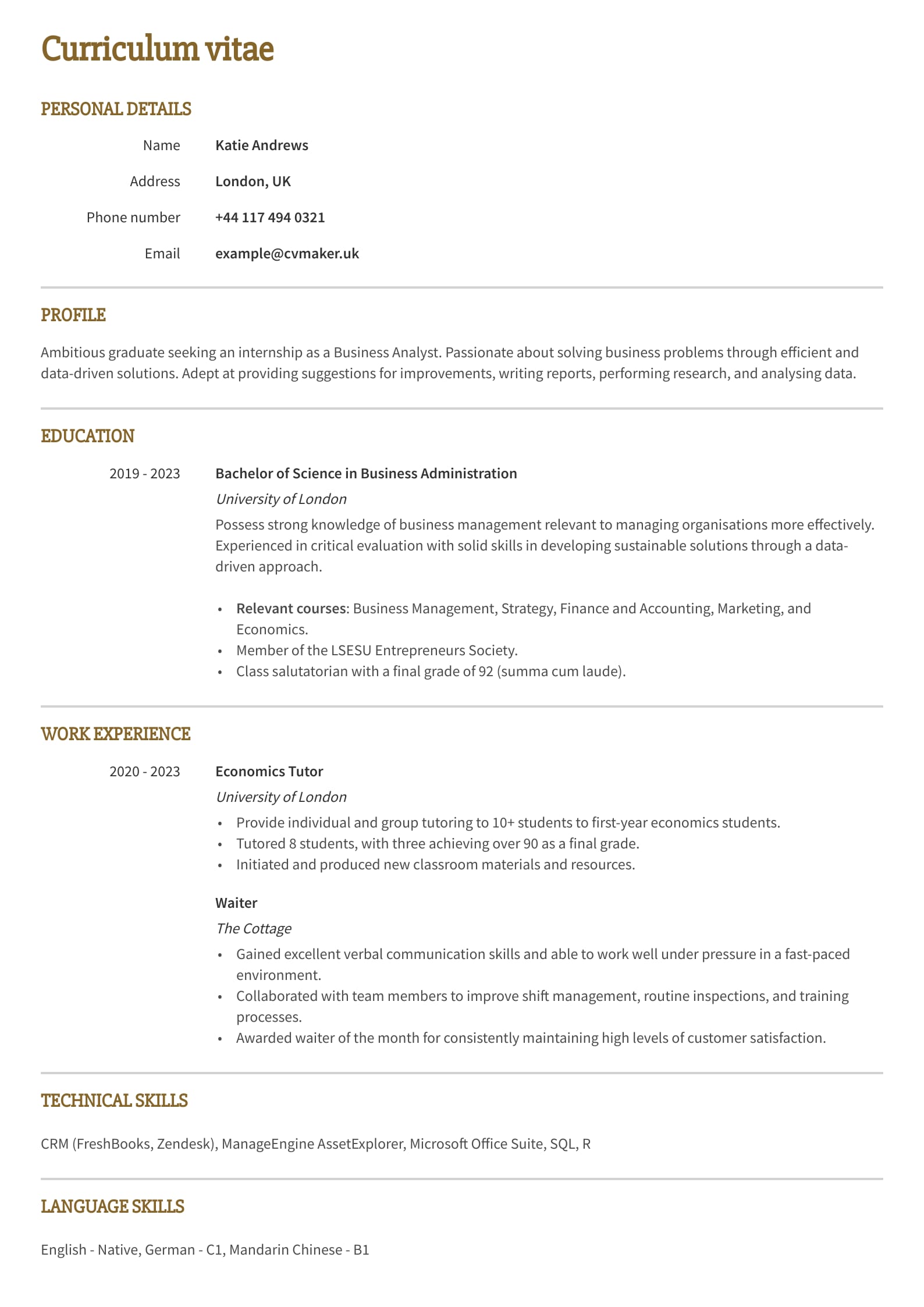 Download this CV example - Internship CV.
This CV example features Katie Andrews, a recent graduate looking to kickstart a career through an internship. With the Princeton CV template, she showcases her experience through education and side jobs while drawing attention to her technical and language skills.
School leaver CV example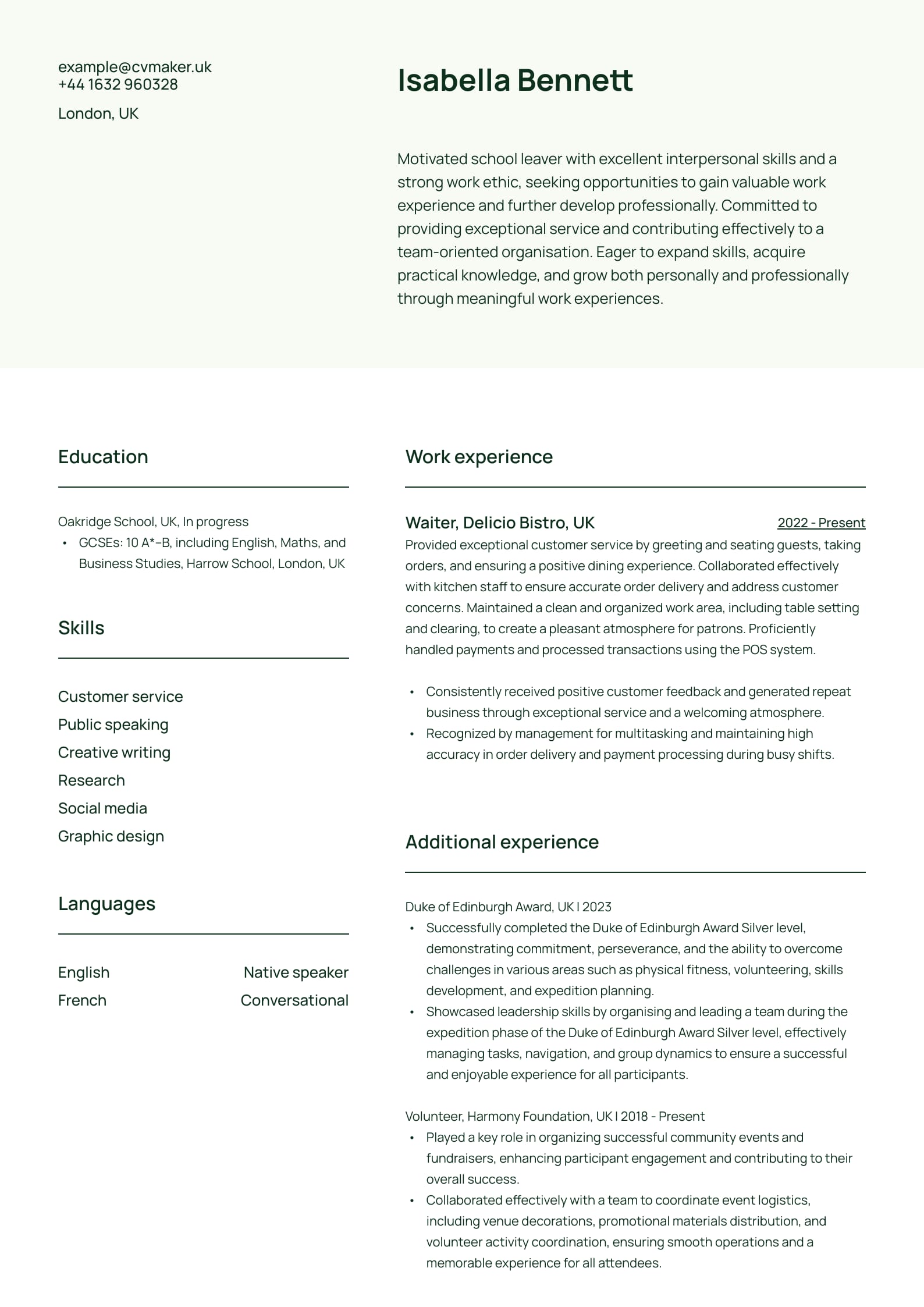 Download this School Leaver CV sample in PDF
This CV sample focuses on Isabella, a high-school leaver who is seeking to leverage customer service and language skills to gain a competitive edge. The additional experience section outlines how she has played a key role in volunteering and organising successful community events and fundraisers. She clearly demonstrates her dedication, teamwork and leadership skills. This Wheaton CV template is well-structured, concise, and well-formatted, which looks appealing and is easy to read by recruiters.
Tips on how to write a CV with no experience
Create a job-specific CV
Unlike a master CV, a job-specific CV is a document that outlines your work experience and education, relevant to a specific job or industry. Do not confuse it with a generic CV, which may be used to apply for various jobs; a job-specific CV showcases the skills and experiences most relevant to the position.
As a teenager, 16-year-old, or school leaver, you have little to no experience but have found a job that catches your eye. The next step is to pay close attention to the job descriptions and the company's 'About us' page before creating a CV. Once done, create a list with main keywords and incorporate them in your CV accordingly. Doing so ensures you are tailoring your CV, showing recruiters that you truly took the time and effort to apply.
For more information, read our article on how to write a good CV.
Keep your CV clear and concise
No one wants to read long chunks of text with lengthy job descriptions and achievements. These confuse a recruiter or hiring manager by distracting them from the main points of your CV. Eventually, it makes it harder for them to assess your key strengths and qualifications.
If you are writing a CV with no experience, focus on highlighting the skills and experiences that are most relevant. Keep your writing clear and concise, and try not to overwhelm a recruiter with unnecessary details.
To learn more about what makes a strong CV and how to optimise it for ATS, refer to our article on how to improve your CV.
Incorporate strong action verbs
Another CV tip is to utilise keywords and action verbs to convey your message more effectively. This tactic makes your CV more scannable by both recruiters and ATS, ultimately leading to more job interviews. Furthermore, they make your CV more concise and to the point.
Avoid: During my time as a marketing assistant, sales significantly increased over a few months.

Include: Achieved a 30% increase in sales over five months by initiating proactive customer support and driving new sales strategies.
Show your personality in a personal profile
If you are applying for your dream job, let your excitement shine through in your personal profile, also known as your personal statement. The general rule of thumb is to keep it brief and to the point, generally no more than six lines, depending on your CV template and experience level. Show why you are passionate about a specific field and believe you are a great fit for the role. Use this section to explain your long-term career goals while keeping it clear and to the point. In turn, this can help to show your commitment and ambition.
For more details, see the article on how to write a personal profile.
Personal profile examples for CV with no experience:
High-school student CV personal profile example
Enthusiastic and data-driven school leaver passionate about marketing. Demonstrated hands-on experience in public speaking, customer service, and team management. Seeking to leverage communications and analytical skills to kickstart a career as a marketing assistant in a team-oriented start-up or small enterprise.
For more inspiration, refer to the school leaver CV example.
Undergraduate student CV personal profile example
Attentive and organised third-year law student majoring in International Human Rights Law,  experienced in building partnerships with clients and knowledgeable in court procedures and case transcriptions. Adept at legal research, document filing, and time management. In search of an entry-level job position as a policy advisor in a respected and professional law firm.
Take a look at the undergraduate CV example for more inspiration.
Data Scientist graduate CV personal profile example
Analytical and result-driven data scientist graduate with strong knowledge of JavaScript, Python, Scala, SQL, and R. Experienced in machine learning and statistical tools. Adept at converting complex data into clean and easily understandable results. Demonstrated excellent communication and data visualisation skills. Looking for a new internship to apply for and improve my programming skills.
Get more tips with our graduate CV example.
Career change CV personal profile example
Enthusiastic and detail-orientated French-English translator who aims to change career as a Technical Writer. Quick learner with demonstrated communication skills in different multicultural and professional settings. Eager to kickstart a career in an international and team-oriented company as an intern or entry-level writer.
Refer to our career change CV example if you're looking to transition to a new field.
Leverage transferable skills
Transferrable skills are abilities you can apply to various jobs and industries and can help elevate your CV if you have little to no experience. These are often broad and valuable, showing that candidates can learn new things, think critically, and work effectively with others.
In some cases, you have some of the required skills, not all, but one approach is to identify transferable skills. CV experts advise turning these skills into professional hard or soft skills. Remember that the skills you select should align with your desired job goals. With little to no work experience, we encourage you to emphasise transferable skills gained through training, projects, volunteering, or other extracurricular activities that would strengthen your CV.
Examples of transferable skills:
Critical thinking

Adaptability

Teamwork

Project management

Leadership

Data analysis.
To learn more about the different types of skills on a CV, read our article on what skills to put on a CV.
Draw attention to your education and qualifications
If you have little to no work experience, shift your CV's spotlight to your education and qualifications. Don't hesitate to place education above work experience if that is more relevant to the position and showcases your suitability for the role.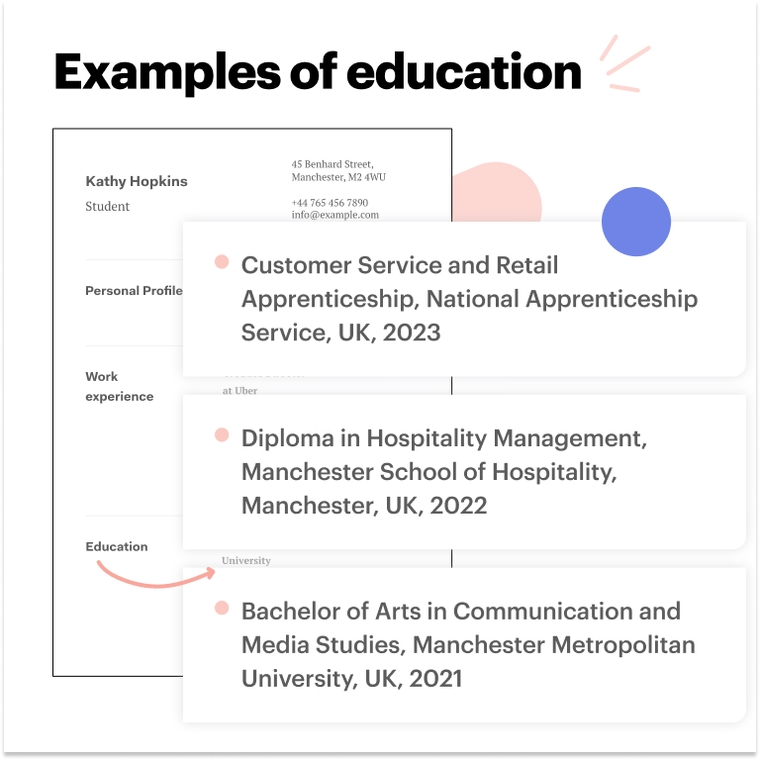 Tips on what information to include in the education section:
Degree (bachelor's, master's, PhD) with the final grade

Thesis title and final grade (only if it is 70 or more)

Degree description

Relevant courses

Honours degree or certificate

Erasmus program.
Writing a degree description is a strategic way to showcase the relevant knowledge that would set you apart from other candidates. If you lack work experience, use it to highlight transferable skills from your studies that you can apply in a corporate setting.
Additionally, you could also include the following information in your CV:
Refer to our how to list education on a CV article for more insights.
Pro tip
If you're still unsure how to write a CV with no experience or qualifications, think outside the box and show you have the potential to be a valuable asset to the company. Re-consider your strategy and shift the focus to achievements to demonstrate your potential.
Apply a skills-based CV layout
Do you feel you don't have enough experience to include in your CV? Experts at CVMaker recommend creating a skills-based format. This type of CV emphasises your qualifications and skills. It's best suited for those new to the industry or changing careers. If you want to learn more, see how to write a skills-based CV.
Utilise the additional experience CV section
Most employers prefer to hire candidates with relevant work experience, even if you don't have a degree relevant to the job. If you're struggling to add to your work experience section, consider creating an additional experience section to elaborate on volunteering, hobbies and interests, student societies, or other side activities. Even with non-paid work experience, you can still benefit from the skills and achievements you've gained.
To learn more, see the article on how to write a modern CV.
Pro Tip
If you lack relevant experience in any of the aforementioned fields, creating a project-based CV could be another solution. It is a less common type of CV that focuses on tangible skills and accomplishments gained through concrete projects.
Add measurable achievements from projects or side jobs
Enhance your CV by adding measurable achievements, also called career accomplishments, to prove your abilities. Quantify by adding numbers and figures such as:
Sales growth percentages

Successful projects

Awards or promotions received. 
Doing so ensures you provide clear evidence you're qualified for the job, thus making your CV more attractive to recruiters and hiring managers.
Examples of achievements:
Developed and launched a mobile app, receiving 1,000+ downloads within the first month.

Organised and hosted a charity event, raising £2,000 for a local community organisation.

Attained a certification in Digital Marketing from Google Digital Garage with a 95% score.
Refer to how to add achievements on a CV for more information.
Boost your no-experience CV with courses and certificates 
Stay ahead of competitors by enrolling in online courses and obtaining relevant certificates. Continuous learning showcases your commitment to professional development and equips you with up-to-date skills and knowledge. 
Examples of courses and certificates:
Coding Bootcamp (HTML, CSS, and JavaScript), Udacity 

Certificate in Social Media Marketing, Coursera

Creative Writing Workshop, Skillshare
See how to add courses and certificates on a CV for more information.
Key takeaways
As you embark on your journey towards your first job or a career change, remember that challenges are simply stepping stones to growth. Our guide on writing a CV with no experience has equipped you with the most effective strategies to boost your interview prospects. But before you take your next step, take a moment to reflect on your career goals and strengths - it's the first brick in your path to success.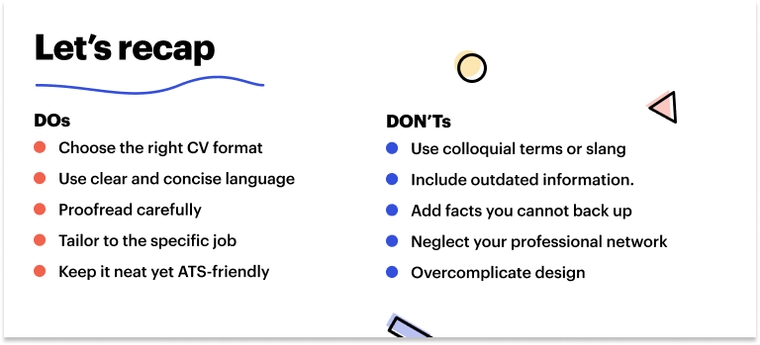 Next steps?
To help you create an up-to-latest-standards CV, don't forget to explore our services below:
Follow our above tips on how to write a CV with no experience to give you a helping hand in the next steps of your career journey.
FAQ
What is the best font for a CV with no experience?
Choose a professional, easy-to-read standard font such as Arial, Calibri, or Times New Roman. These fonts are clean and widely accepted, making your CV look polished and easy to read. Avoid decorative or overly stylised fonts, as they may distract recruiters from the content of your CV.
Refer to the best font on a CV article for more inspiration.
Do I need to add hobbies and interests for my CV with no experience?
Including hobbies and interests on your CV can provide insight into your personality and demonstrate teamwork, creativity, or leadership qualities. However, if you have limited space or if they are not directly relevant to the job you're applying for, we suggest prioritising other sections such as skills, education, or work experience. If your hobbies align with the job or showcase transferable skills, your chances of success could increase.
Read our hobbies and interests in a CV article for more information.
What is the best format for a CV with no experience?
Choose the format based on job requirements and your level of experience.
Chronological: Suitable for experienced professionals with a relevant work history.

Skills-based: Ideal for entry-level candidates with valuable skills but no experience.

Combined: Flexible format suitable for different candidates, highlighting skills and work history.
Remember that a traditional way to create a CV is to use a chronological format. If that's your goal, consider creating a section called 'Website & socials' instead of going in-depth about your transferable skills and projects.
How to make the CV for your first job stand out?
To ensure your CV captures the attention of your first job in the UK job market, follow these strategies:
Tailor for each application: Craft a unique CV for every job you apply for. Highlight skills and experiences that align with the specific job requirements mentioned in the listing.

Showcase transferable skills: Emphasise skills acquired through education, volunteering, or internships. Focus on abilities like teamwork, communication, and problem-solving.

Display strong personal profile: Write a concise yet impactful personal statement reflecting your passion for the industry and suitability for the role. Let your enthusiasm shine through.
By customising your CV, emphasising transferable skills, and crafting a compelling personal statement, you are more likely to land that all-important job interview.
How to overcome a lack of work experience on a CV
The first step is to focus on transferable skills. Emphasise abilities gained through education, volunteering, internships, and extracurricular activities. Additionally, consider creating a skills-based or project-based CV to showcase tangible skills developed through specific projects. Tailor your CV to highlight these skills, proving your suitability for the job despite lacking work experience.
What is ATS, and how should you optimise for it?
To boost your chances of landing your dream job, be aware of applicant tracking systems (ATS), as many large corporations use them to filter out the best candidates based on years of experience, specific skill sets, and keywords from a job description. While it may not apply to a cashier, driver, or waiter/waitress role, this tool is handy for recruiters to scan through applications and avoid manually reading hundreds of CVs. So, make sure to create an ATS-friendly CV to gain a competitive edge over others.
Start creating your CV
Create a professional CV quick and easy with our advanced CV Builder
+ Create CV
Written by
The CVMaker platform offers a complete career platform for jobseekers with handy tools and valuable information. Are you ready for the next step in your career? Start here today!
Related articles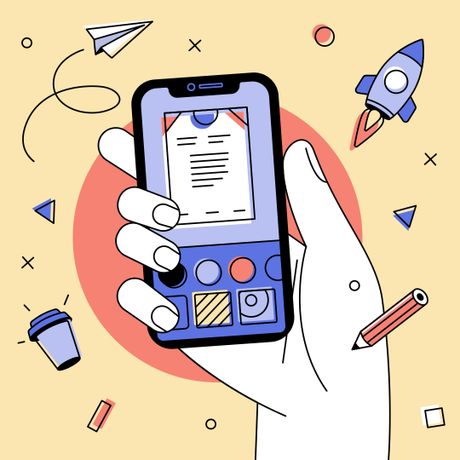 Cover letter
· Sep 14 2023
· 6 min read
How to Start a Cover Letter: 5 Expert Tips for Lasting Impact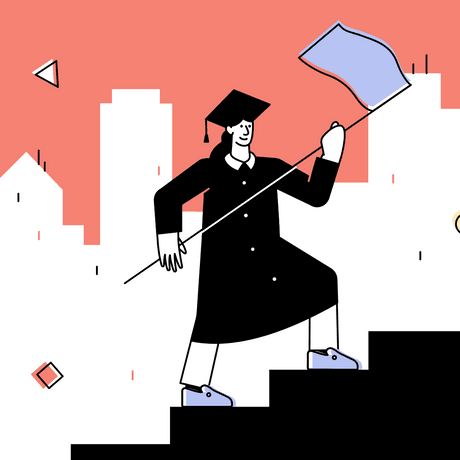 Career
· Sep 22 2023
· 8 min read
Career Advice for Recent Graduates Entering the Workforce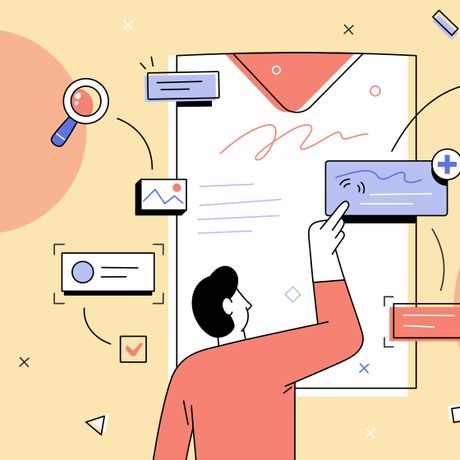 CV
· Nov 28 2023
· 6 min read
How to Write a Good CV in the UK (Examples, Tips, and Templates)
Land the interview for your dream job with CVMaker
Effortlessly create your professional CV within 10 minutes and download it whenever and wherever you want!
Create your CV
Increase your chances landing your dream job with CVMaker.