Cover letter
>
How to Start a Cover Letter: 5 Expert Tips for Lasting Impact
How to Start a Cover Letter: 5 Expert Tips for Lasting Impact
Cover letter
· September 14 2023
· 6 min read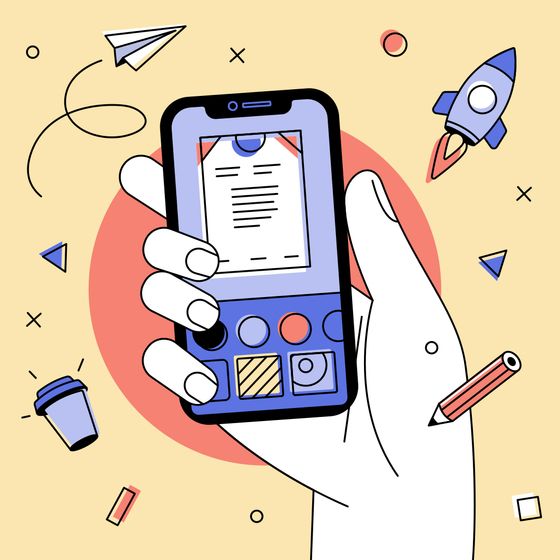 In today's competitive job market, you need a cover letter alongside your CV to succeed in the application and hiring process. It's a powerful tool to showcase your motivation, relevant experience and skills while showing how you can contribute to the company. A well-written cover letter can set you apart from other candidates and open the doors for many job opportunities. This article explores the ways to kickstart your cover letter in the UK and provides valuable insight to help you strike a balance between brevity and substance.
Whether you're a recent university graduate seeking to secure a first job or a senior professional looking to take the next step in your career, this article explains everything you need to know to help you get started with writing a compelling cover letter.
What is a cover letter?
A cover letter is a one-page introduction that showcases your interest in a specific job. It complements your CV and helps you to market yourself more efficiently, explaining why you're the best fit for the job. Furthermore, it allows you to elaborate on two or three main career accomplishments only briefly mentioned on a CV. Customising your cover letter for each role is crucial to demonstrate your understanding of the organisation's mission and values.
Pro Tip
We suggest including a cover letter tailored to a specific job unless instructed otherwise in the job post.
Tips on how to start a cover letter
1. Greet your hiring manager
The greeting is your first opportunity to leave a lasting impression on your hiring manager. If you know the hiring manager's name, go with 'Dear Mr/Ms (Last Name)'. Keep in mind you're more likely to receive a reaction if you send your cover letter to the right person and address them correctly. To show dedication and passion for the job, we suggest showing you've done the research and using one of the following greetings:
Dear Mr or Ms [Last name]

Dear [Department name] Hiring Manager

Dear Hiring Manager

Dear [Position name] Hiring Manager

Dear [Manager's job title]

Dear [Department name] Team
Pro Tip
If unsure about the gender, marital status, or preferred pronoun, just address them using the full name.
2. Create an eye-catching hook
An impactful opening statement captures your hiring manager's attention, keeps them engaged, and encourages them to want to find out more about you. With hundreds of applications being received daily, you need to convince any future employer that you are their potential new hire in just a few sentences. Strive to create a personal connection that showcases your unique qualities and career aspirations.
Cover letter opening statement example
DO
Dear Mr Smith, with great interest, I found out about this opening through the research department coordinator, PhD professor Hiro Yamano, who was my internship supervisor for a year. I am writing to express my keen interest in the Laboratory for Molecular Cell Biology (LMCB) research assistant position.
DON'T
Hello, my name is John and I am a Biology student applying for a research position at your laboratory. I have taken four courses in Cell Biology and was a member of The Undergraduate Anatomy and Cell Biology Club (ACBC) for a year. So, I think my experience and skills will be a good fit for your job.
3. Highlight a mutual contact
Referrals can be your ticket to landing a job interview. While it's generally recommended not to add references to a CV, you can leverage this opportunity for a cover letter and inform your recruiter from the start. The best way to do it is to mention it at the beginning of the opening paragraph.
When somebody refers you to a specific company and position, you can gain credibility and advantage over other candidates immediately. Adding a mutual contact gives your cover letter more attention because recruiters or hiring managers would prefer to see somebody they know or can trust. See our tips below for more details:
Express gratitude and excitement.

Keep it brief and concise.

Mention your professional relationship with a referrer.

Avoid exaggerations such as 'best' or 'perfect'.

Additionally, attach a recommendation letter or brief description of your key achievements from previous roles.
See the references and video interview tips for more inspiration and guidance.
4. Research the company
Before writing your cover letter, conducting thorough research on your job target is crucial. To increase your chances of success, read the tips below:
Identify the name and position of the person reviewing your cover letter and CV.

Familiarise yourself with the company's culture and values.

Understand the industry in which the company operates.

Take note of the business goals for the next five years.

Stay informed about the latest updates or public news regarding the company.

Assess the company's market position relative to its competitors.
5. Express passion and commitment to what you do
Demonstrating a passion for the job can significantly increase your chances of succeeding in the interview and eventually landing your dream job. An extensive study by the University of Oxford has shown that employees who truly enjoy their work are 13% more productive at any workplace. Engaged and committed employees outperform their peers, making it crucial to demonstrate this passion in your cover letter. Doing so can set you apart from others and leave a positive impression on the hiring manager.
Key takeaways
In this article, we have covered what a cover letter is, how to start it, and why investing the right time and effort into a job-specific cover letter can set you up for success. Following our best practices ensures your CV and cover letter work together seamlessly and present a comprehensive overview of your qualifications. By now, you should be fully equipped to elevate your job search in the UK and ultimately secure your dream job. See our summary of tips below and apply for jobs with confidence!
Five tips on how to improve your cover letter
Greet your hiring manager with the correct name and job title to leave a positive first impression.

Create an attention-grabbing opening statement to captivate the hiring manager's interest.

Highlight any mutual contacts or referrals to increase credibility and trust.

Conduct thorough research on the company to tailor your cover letter accordingly.

Express your passion and commitment to the job to show you're the best fit for the role.
Next steps?
Browse our vast collection of 20+ professional cover letter templates. Each template comes with a corresponding CV template you can easily customise to fit your experience and career goals. Need help ironing out your cover letter? Reach out to our experts at CV Writing Services, who can proofread and tailor it to a specific job.
FAQ
How long should a cover letter be?
A cover letter should ideally be 250 to 400 words long, spanning from half a page to one full page. It consists of three to four short paragraphs that can easily be read and scanned for keywords. A concise cover letter effectively summarises your interests outlining why you're the best fit for the role.
To find out more, read the article on cover letter length.
How to pick the right template for your cover letter?
To format a letter effectively, we recommend writing the cover letter first and then proceeding with formatting. Once you have included all the necessary content, such as contact information, motivation for applying, main body, and closing statement, you can easily adjust the margins, font, and alignment. Below are the guidelines for including your contact details:
[First and last name]

[Mailing address]

[Phone number]

[Email address]

[Date of submission]

[Hiring manager's name]

[Hiring manager's job title]

[Company's name]

[Company's street address]

[City, state, and postcode]
What to include in a cover letter?
Your cover letter should include the full name, email address, date, and phone number. Additionally, you can mention your address, LinkedIn profile, brand statement, and company details. See below what to write in each part of your cover letter:
Opening paragraph: it's a short statement where you introduce yourself and explain why you're writing this letter. Start by showing interest in the position you're applying for and state where you found this job opening.

Second paragraph: demonstrate how your background and skills match the specific requirements of the job. Focus on the most recent and relevant experience and highlight measurable achievements.

Third paragraph: demonstrate your knowledge and findings about the company and explain what value you can bring to the organization. This paragraph should outline what motivates you to work in this role and cover how this opportunity can help you grow professionally.

Closing paragraph: close off your cover letter by reiterating your interest in the role and desire for a follow-up call or in-person interview. Additionally, add your availability, date, and a line thanking the recruiter for taking the time to consider your candidacy.
For more tips, see the article on how to structure your cover letter.
What is a cover letter for a job?
A cover letter is a short written introduction you submit alongside your CV for a job application. A standard business letter includes your personal and employer's contact details and addresses your hiring manager. Ensure it complements your CV but not duplicates; the shorter your cover letter, the merrier. A cover letter should not be confused with a personal statement focusing more on you than a specific job.
How to end your cover letter?
To close off your cover letter, we suggest reiterating your interest in the role you're applying for and encouraging a hiring manager to contact you to discuss your application further. The key is to strike a balance between enthusiasm and professionalism. See the examples of powerful lines below and adapt them to your specific circumstances:
Thank you for taking the time to consider my application. My experience in [X, Y, Z] would make me a valuable asset to your organisation. 

I would like to learn more about this opportunity and demonstrate how I can help [organisation's name] reach its business goals.

I look forward to hearing from you. Feel to contact me at (email or phone number) if you have any further questions. 

I would like to discuss how my background and skills can contribute to the growth of your organisation. I'm available at (email or phone number) should you need more information.

I want to discuss further the position and the skills I can bring to it. 

I'm thrilled about the work being done by [company name] in [X area], and I'm eager to contribute to its growth and success.
How to sign off a cover letter?
Similar to the greeting, the choice of sign-off depends on whether you know the hiring manager's name. Opt for 'Sincerely' when addressing a specific person (e.g., 'Dear Mr Smith') and 'Faithfully' when addressing a generic person (e.g., 'Dear Hiring Manager'). Other acceptable options include:
Kind regards

Best regards

Sincerely

Thank you

Respectfully.
Start creating your CV
Create a professional CV quick and easy with our advanced CV Builder
+ Create CV
Updated September 14 2023
Written by
The CVMaker platform offers a complete career platform for jobseekers with handy tools and valuable information. Are you ready for the next step in your career? Start here today!
Related articles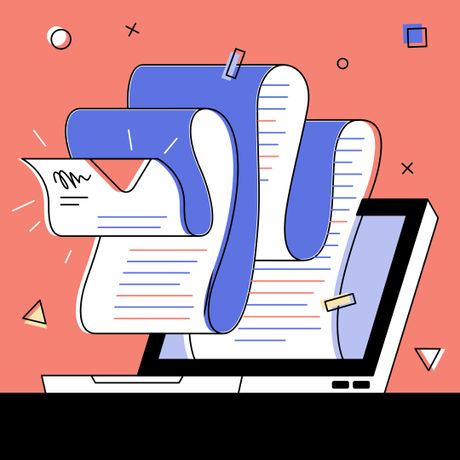 Cover letter
· Sep 14 2023
· 4 min read
How Long Should a Cover Letter be in 2023?
Cover letter
· Sep 14 2023
· 3 min read
Ultimate guide on how to structure a cover letter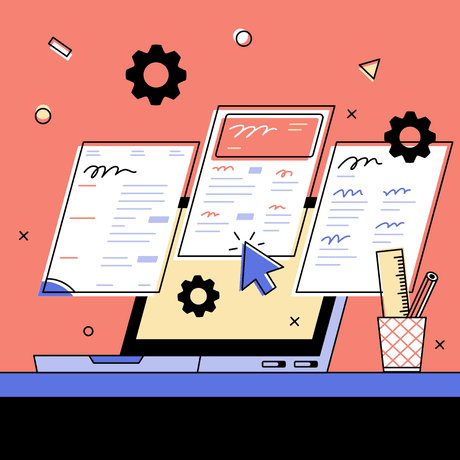 CV
· Sep 04 2023
· 3 min read
How Long Should a CV be in 2023 (Free Guide with Examples)
Land the interview for your dream job with CVMaker
Effortlessly create your professional CV within 10 minutes and download it whenever and wherever you want!
Create your CV
Increase your chances landing your dream job with CVMaker.