CV
>
How to improve your CV with examples and tips
How to improve your CV with examples and tips
CV
· September 07 2023
· 7 min read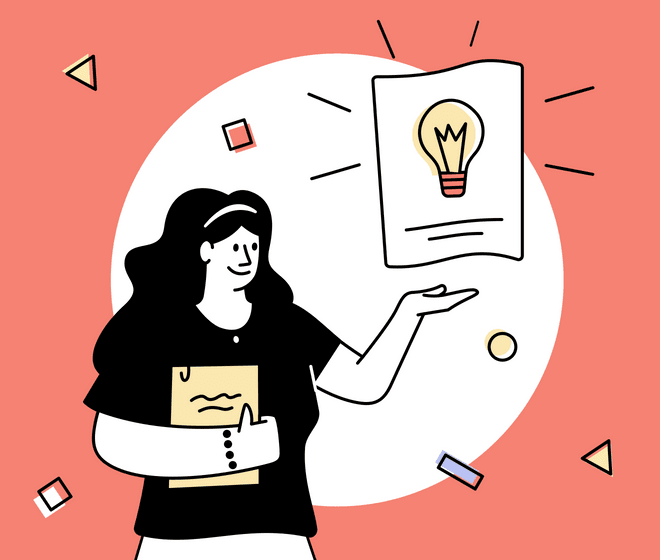 Are you in the midst of writing a CV but struggling to get picked for a job? Have you not been taught how to write a CV correctly? Are you unsure of your next steps for entering the UK job market? No worries, we're here to advise you on improving your CV writing skills.
It's far from easy to land a job interview. Naturally, you might feel uncertain or intimidated about where to start, especially if you have received multiple job rejections. No panic; many other people are in the same boat as you. Even without work experience, there are many other things you can show off on your CV. Your courses or side jobs are not as useless for the job market as you think. Think of transferable skills and qualifications matching your desired working environment and convert them into professional skills. Follow our tips to boost your chances of landing a job and find the best personal approach to improving your CV.
Throughout your writing process, make sure to research the company culture and adjust your CV accordingly. Use concrete keywords from a job vacancy or the company's  'About us' page. Large corporations often use the Application Tracking System (ATS) to filter out the candidates by specific criteria (e.g. years of experience, technical proficiencies, language skills). Be aware of that and include what the job posting requires you to have. Think outside the box and use robust and creative strategies to make yourself noticeable.
CV structure
To create and/or improve your CV, make sure to include the following elements:
Preferred CV sections:
Personal details

Education
Optional CV sections:
Follow our next six tips to improve your CV.
Be clear and concise 
Since most employers don't thoroughly read all the CVs they receive, ensure to resort to simple and persuasive writing methods. Use clear and concise language, avoiding any vague or ambiguous constructions. After creating a draft version of your CV, carefully proofread what you have written while making your text easy to follow. To do that, utilise keywords and action verbs to get your message across more effectively (see tip three for more details)
Instead of long chunks of text, break down your duties and achievements in bullet points or short lists to catch the crux of your relevant experience. Walls of text are not easily 'digestible' by an average reader and will likely be skimmed through. The shorter, the better.
Don't even attempt to list everything you have accomplished on your CV. It is not an efficient strategy, and a recruiter will likely scan through it without properly reading it. Instead, you can gather and store all your relevant and irrelevant experiences in a master CV. You can use it as a reference tool to create your next job-specific CVs.
Want to know more about what a master CV is? Read how to write a good CV article to familiarise yourself with its fundamentals.
DOs
Use clear, concise, and professional language

Regularly update and proofread your CV

Put keywords in bold 

Create a master CV and tailor it per application
DONTs
Use vague words or phrases

Write long paragraphs

Write 1000 bullet points

List everything you have achieved
Attach a job-specific cover letter alongside your CV
Adding a cover letter to your job applications is something we strongly recommend at CVMaker. Doing so will get you one step closer to your job interview and eventually help you land a job. Don't lie about your skills and qualifications; even white lies can backfire, blackening your employment and promotional hopes. It can also make you look untrustworthy. Unlike personal statements, cover letters are usually used for job applications instead of university applications in the UK.
Use a cover letter to elaborate more on your skills and qualifications that didn't fit your CV. In a one-page A4 document, you can write down your motivations and interests in applying, explaining why you're the right fit for the company. In the beginning, briefly describe who you are and your career aspirations. Use specific examples and achievements throughout the text to demonstrate your outstanding competencies and experiences. Your cover letter must show your strong commitment, core skills, and professional ambitions.
Since the UK job market is very competitive, it is worth knowing that your CV will be one of the hundreds. That's why you need to tailor your cover letter along with the CV to each job vacancy you're applying for. Try your best to draw the reader's attention to your cover letter. Convince the recruiter why they want to hire you using well-structured and sound sentences.
Pro Tip: ask and sit down with someone from your close circle to proofread your cover letter or help you describe your main qualities and strengths. Sometimes others can know more about you than you do or can tell you things that you would not necessarily think about at first.
Match keywords with the job vacancy ensuring it's ATS-friendly
Applicant Tracking System (ATS) is software used by a recruiter to speed up the hiring and recruitment process. It saves time for employers who need to read through hundreds of CVs weekly. It enables them to easier track and identify the best candidates based on the following criteria:
Number of years of work experience

Specific keywords

Experience with particular techniques or software

Certain knowledge or skills

Speaking a specific language
To optimise your CV for ATS, look up a job vacancy you're interested in and list the recurring keywords throughout the text. It could include soft and hard skills, duties and responsibilities, or other vital characteristics. Adjust your future CVs to the company culture by checking out the 'About us' page. Keep an eye on the company's values, interests, and goals. Depending on your employer, different conditions and key search terms apply, so always check them before submitting your application. Lastly, replicate and incorporate these keywords into your tailor-specific CV, making sure they are reader-friendly and fitting in the context.
Pro Tip: when writing a job-specific CV, always refer to your master CV as a source document. Making a master CV and researching a company's keywords can help you land a job. Don't overlook this opportunity.
Utilise action verbs as a persuasive tool 
Make sure to utilise action verbs to make your sentences more concise, to the point, and easy to follow. They would give the reader a better idea of what you did. You can use them to describe your skills, job duties, and achievements. Additionally, starting sentences with these verbs is better to guide the reader more quickly. Avoid using the passive voice unless necessary. To improve your CV, see the list of action verbs to use and to stay away from.
Strong action verbs per category:
Research: 'examined', 'surveyed', 'assessed',, 'compiled', identified'.

Communications: 'articulated', 'briefed', 'presented', 'demonstrated', 'disclosed'.

Organisational: 'coordinated', 'leveraged', 'cultivated', 'monitored', 'administered'.

Technical: 'designed', 'operated', 'developed', 'calculated', 'launched'.

Leadership: 'appraised', 'trained', 'facilitated', 'directed', 'executed'.
Weak action verbs: 'tried', 'did/made/created', 'responsible for', 'organised', 'helped', 'worked with',  'experienced in', 'watched', 'studied', 'took (courses)', 'showed'.
Milk your experiences: convert your transferable skills into professional skills.
If you have little to no work experience, consider changing the focal point of your CV to education. With or without extensive training, we encourage you to prioritise your transferable skills gained through training, projects, or other activities that would add value to your CV. Read the skills article to get more information about soft and hard skills.
You could place the following additional information in your education section:
Degree (bachelor's, master's, PhD) with the final grade (GPA > 3.0)

Thesis title and final grade (only if it is B or A)

Degree description

Student societies

Relevant coursework

Honours certificate

Exchange (Erasmus) program
A degree description is a helpful feature that would make your CV stand out. Think of it as a job description but in an educational setting. In three to four sentences, describe the essential skills gained from your higher education. Whether it is a high-school or university (bachelor's, master's, or even PhD) diploma, it is not a problem.
If you only have a side job or part-time internship on your hand, that might not be enough to convince an employer to hire you. The education section serves as a milestone of your CV, often more relevant than your work history. Consider creating a separate project section to further expand your relevant knowledge and skills. Alternatively, you can also place it under additional or work experience sections. It's not a well-known strategy that would help draw the recruiter's attention to your CV.
You may not realise it, but you probably already possess some work experience. Even if it is not a paid experience, it is still a valuable experience for your next job. Although many employers don't consider it an acceptable work experience, you can still use it in your additional experience section. It could include your side jobs, volunteer / freelance work, student societies, tutoring, or any relevant projects.
Pro Tip: list your experience in chronological order. Write down both duties and achievements in two to five bullet points. Alternatively, consider writing a skills-based CV.
Consider writing a skills-based CV
A skills-based CV (also known as a functional CV) aims to showcase your transferable skills rather than listing your employment history. A traditional chronological CV is a more common way to structure your CV. However, we highly recommend constructing a skills-based one if you're a starter or changing careers. Writing a skills-based CV could also be beneficial if you're changing careers since your previous experience can become less relevant. It has a strategic layout that prioritises your transferable skills obtained from education or side activities.
Write a qualification summary to briefly highlight all the relevant skills and achievements combined with your experience. This section is followed by education and work experience. It is a core part of any skills-based CV.
Are you looking for a skills-based CV example? Then check out our guide on how to make one with the template on the side.
Key takeaways
By now, we should have provided you with a better insight into how to structure and improve your CV. Finding your first job is a daunting challenge requiring a lot of dedication and effort. Following our tips and tricks, you'll be better equipped with tools and guidance to land your job interview. Even if you're not fully eligible or qualified for your desired job position, don't worry. It's worth applying anyway, even if you don't meet all the job criteria. Let creativity take over you, and good luck!
Want to know more about how to improve your CV?
Check out our graduate or skills-based CV articles to learn more strategies to improve your CV.
Ready to find your dream job?
More than 112.872 users found their dream job thanks to CV Maker
+ Create CV
Updated September 07 2023
Written by
The CVMaker platform offers a complete career platform for jobseekers with handy tools and valuable information. Are you ready for the next step in your career? Start here today!
Related articles
Cover letter
· Sep 14 2023
· 3 min read
Ultimate guide on how to structure a cover letter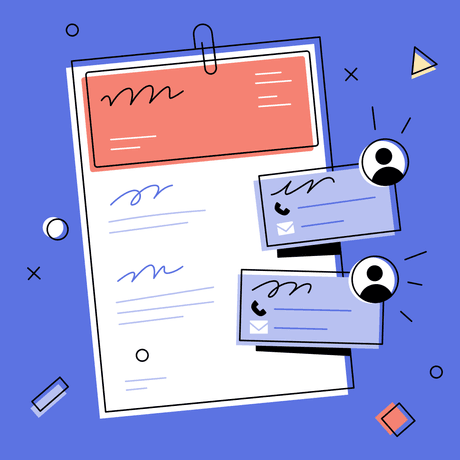 CV
· Jul 28 2023
· 4 min read
How and when to include references on a CV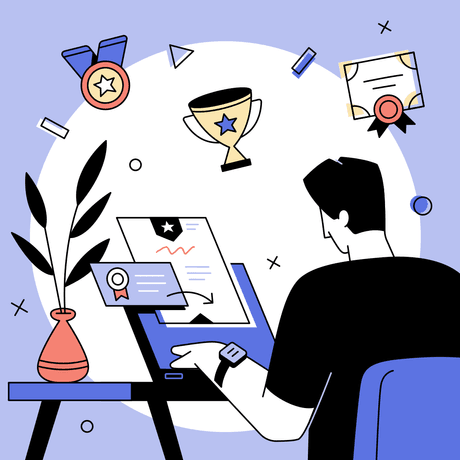 CV
· Sep 07 2023
· 5 min read
How to List Achievements on a CV? Best Tips and Examples!
Land the interview for your dream job with CVMaker
Effortlessly create your professional CV within 10 minutes and download it whenever and wherever you want!
Create your CV
Increase your chances landing your dream job with CVMaker.