CV
>
How to Present Language Skills on a CV
How to Present Language Skills on a CV
CV
· August 24 2023
· 5 min read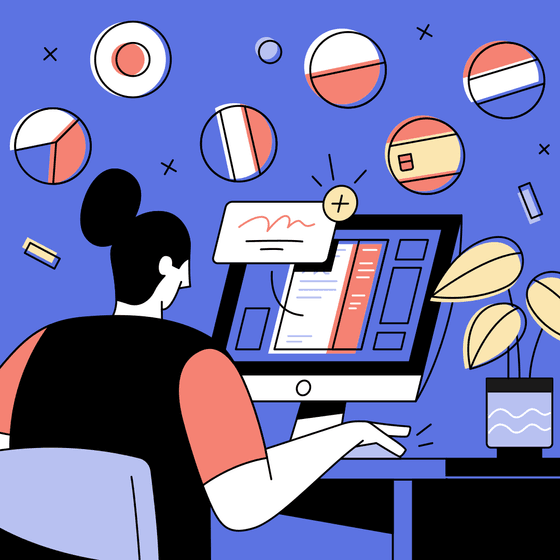 The ability to speak multiple languages not only improves your memory, critical thinking, and problem-solving skills but it can, in fact, also open doors to exciting job prospects. Even if language skills aren't explicitly required for a particular job, they demonstrate your eagerness to learn and highlight valuable transferable skills.
Including language skills on a CV depends on your industry or the nature of the job. While it may not be mandatory in the UK, listing your proficiency in a specific language can greatly benefit job applications abroad. Proficiency levels range from beginner (A1) to expert (C2).
It's important to note that many large companies utilise applicant tracking systems (ATS), automated software that handles numerous applications. ATS allows recruiters and hiring managers to filter candidates based on criteria like work experience and specific keywords, including language and technical skills. For further guidance on crafting an impressive CV, refer to our article on how to write a good CV. Alternatively, if you'd like detailed information about how to list languages on a CV and the different CV language levels, let's dive right in!
What are language skills on a CV?
Languages play an essential role in building a strong CV. They demonstrate your openness to diverse cultures and showcase your ability to communicate effectively with individuals from various backgrounds. Moreover, they highlight your collaborative nature, enabling you to understand and empathise with others, even when language barriers exist. It's worth noting that when applying for a job overseas, you should include your native language in your CV.
Where to put language skills on a CV?
When deciding to include language skills on your CV, evaluating the job requirements and determining its potential advantage is crucial. International companies, in particular, may expect you to specify your proficiency level. To maximise the impact of this skill, consider listing it in your personal profile and the dedicated language section.
Even if your current job doesn't explicitly require language proficiency, it's worth noting that foreign languages can still play a role in your daily work. For instance, you might need basic skills in operating English-language computer systems or the ability to communicate with international customers. Recognising these potential scenarios can justify the inclusion of language skills on your CV. Refer to our French CV example for more inspiration.
How to write language skills on a CV
Validating your language skills can be validated through education, certifications, or relevant work experience. However, it's important to note that the Common European Framework of Reference (CEFR) is widely recognised in the United Kingdom.
When listing language skills, adopt a top-down approach. Prioritise languages based on their relevance to the job you're applying for. For instance, if fluency in French is a key requirement, highlight this early on and reinforce it throughout your CV. It's also key to select the right CV template to highlight your language skills.
Include only languages in which you possess sufficient proficiency for professional usage. Avoid mentioning languages in which you have limited knowledge, as it provides minimal added value to potential employers. Additionally, don't forget to indicate your native or bilingual languages alongside foreign languages.
Language skills CV example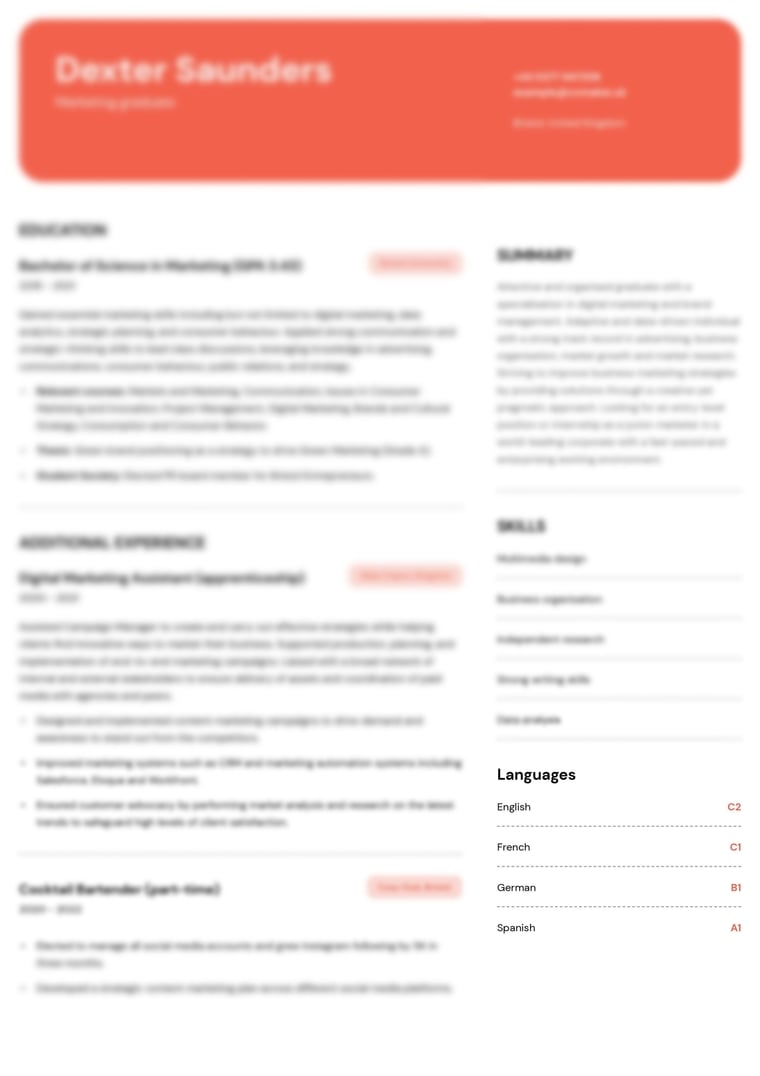 Refer to our CV examples for more inspiration.
The different language proficiency levels in the UK 
Language proficiency is typically classified into beginner, intermediate, and advanced levels. Depending on the language, you may need to pass a proficiency test. Keep in mind that various languages and regions have standardised proficiency tests, often issued by the government, which you can include on your CV.
Standard terminology
In non-work settings, specific terms are commonly used to indicate language proficiency levels. Consider using the following language-level descriptors:
Native Language

Excellent

Good

Reasonable.
International CEFR Standard
Are you applying for an international company? Do you want to write your CV in French? In that case, we recommend you state your language level based on international standards. CEFR distinguishes between six different language levels:
A1 level beginner
Understand basic concepts and expressions.

Introduce yourself and ask questions to find out personal information.

Interact as long as the conversation is slow and precise.
A2 level elementary 
Understand commonly used expressions in shops, family, work, etc.

Perform tasks that require a direct exchange of communication.

Describe advanced terms in simple terms.
B1 level intermediate
Understand topics related to family, work and school.

Briefly describe experiences, events, dreams, plans, etc.

Write simple texts on topics of personal interest.
B2 level upper intermediate
Understand the context of complex texts.

Interact spontaneously without too much tension.

Create detailed texts on a wide range of topics.
C1 level advanced
Understand longer and more demanding texts or conversations.

Express ideas without looking too much.

Write structured and detailed texts on complex subjects.
C2 level mastered
Understand almost everything you read and/or hear.

Summarise information from different sources in a coherent presentation.
Benefits of being bilingual or multilingual
Having bilingual or multilingual proficiency offers numerous advantages when it comes to your CV:
It demonstrates your adaptability and cultural sensitivity, showcasing your ability to communicate effectively with diverse populations.

Bilingualism or multilingualism also opens up broader career opportunities, especially in industries with international reach or those serving multilingual communities.

It enhances problem-solving skills, cognitive abilities, and flexibility in navigating different linguistic and cultural contexts.

Employers value bilingual candidates for their potential to bridge communication gaps, build relationships, and contribute to global business endeavours.
Ultimately, highlighting your bilingualism or multilingualism on your CV showcases your valuable asset as a versatile and valuable candidate in today's interconnected world.
UK language courses and exams 
Some commonly accepted ones include:
Cambridge English exams, such as the Cambridge English: First (FCE), Advanced (CAE), and Proficiency (CPE), are widely recognized for assessing English language proficiency.

International English Language Testing System (IELTS) is a popular exam used to assess English language proficiency for study, work, or migration purposes.

Test of English as a Foreign Language (TOEFL) is an exam commonly accepted by educational institutions and employers to measure English language proficiency for non-native speakers.

Trinity College offers a range of language exams, including Integrated Skills in English (ISE) and Graded Examinations in Spoken English (GESE), which are recognised in the UK.

European Consortium for the Certificate of Attainment in Modern Languages (ECL) exams are accepted for assessing language proficiency in European languages, such as German, French, Spanish, and Italian.
These are just a few examples, and many other language courses and exams are available that are recognised and accepted for determining language levels in the UK. It's important to research and select the appropriate course or exam based on the language you want to assess and the specific requirements of the institution or employer you are targeting.
Key takeaways
Ultimately, a CV should be concise, pertinent, and honest. Include information that is necessary or has the potential to make your CV unique. When listing language skills, employ strategies that highlight your proficiency, but ensure that you can confidently support your claims during an interview.
Here are some additional guidelines to consider when including language skills on your CV:
Be honest about your level of proficiency. Honesty about your language proficiency on a CV establishes trust, ensures alignment with job requirements, facilitates effective communication, upholds your professional reputation, and provides opportunities for personal development.

Adding languages or other optional CV sections should take as little space as possible. Alternatively, mention them in a cover letter or the application form itself.

Create a separate CV section and keep it brief.

We advise including your native language, mainly if you apply at an international company or abroad.

Avoid mixing different language frameworks as it can confuse a reader and backfire your chances of getting a job.
Start creating your CV
Create a professional CV quick and easy with our advanced CV Builder
+ Create CV
Written by
The CVMaker platform offers a complete career platform for jobseekers with handy tools and valuable information. Are you ready for the next step in your career? Start here today!
Also interesting
Career
· Aug 17 2023
· 4 min read
How to negotiate your salary during a job interview with tips and examples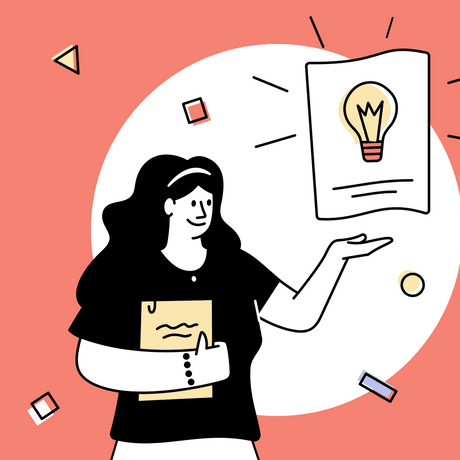 CV
· Sep 07 2023
· 7 min read
How to improve your CV with examples and tips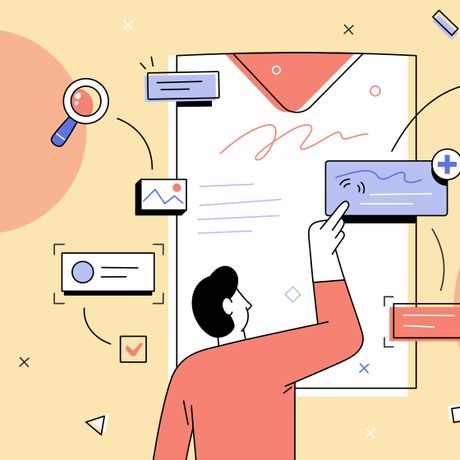 CV
· Aug 24 2023
· 7 min read
How to Write a Good CV in 2023: UK Examples, Tips, and Templates
Land the interview for your dream job with CVMaker
Effortlessly create your professional CV within 10 minutes and download it whenever and wherever you want!
Create your CV
Increase your chances landing your dream job with CVMaker.