CV
>
How to Write Work Experience on a CV in 2023 (Tips and Examples)
How to Write Work Experience on a CV in 2023 (Tips and Examples)
CV
· September 13 2023
· 6 min read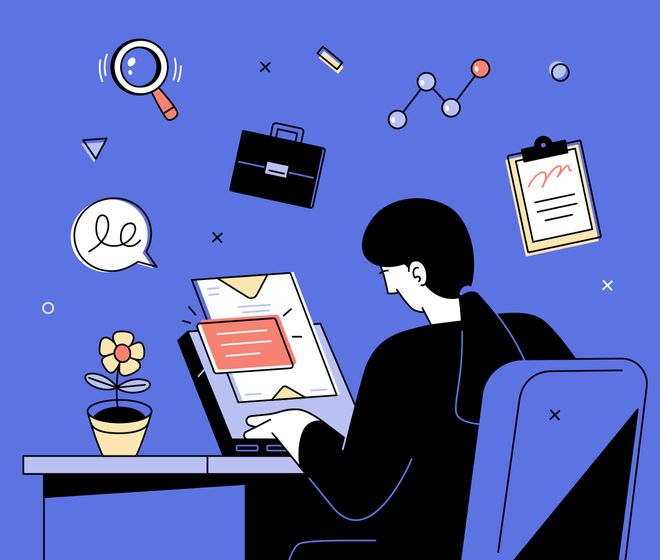 Do you feel like the work experience on your CV does not accurately reflect your skills? Perhaps it makes you more of a doer than an achiever. Either way, we at CV Maker believe it's time to update your CV so you can get one step closer to landing your dream job! With 20+ professional templates to choose from and our CV Builder, you can easily create your CV while tailoring it to your career goals. Learn more and watch our video on how to add work experience on a CV.
Regarding work experience on a CV, we understand that some people have more experience than others and others might just be starting out in their career. Nonetheless, this article will help all levels on how to showcase your daily duties, specific job achievements, and additional experience on a CV. Remember that this section, like others, has many naming conventions such as career experience, experience highlights, or employment history.
In addition to tailoring your CV to your career goals, there are two things to keep in mind when writing work experience on a CV. Firstly, if you completed volunteer experience, internships, or other short-term experiences, place it into an additional experience section. Secondly, work experience needs to showcase your duties versus achievements. Take caution with Applicant Tracking Systems (ATS), a software used to scan CVs according to location, years of experience, education, or job requirements. Below are essential CV writing tips on how to write work experience on a CV.
Start with your most recent or current work experience
Majority of employers want to know your most recent experience, so we advise that you start with your current or last-held job and work your way backwards. Focus on the duties mentioned in the job post and leave out irrelevant information. Alternatively, if you have little to no experience, you should create a qualifications summary by following a skills-based CV. In addition, refer to our graduate CV on how to create an academic skills conversion.
Keep it clear and concise
You want your CV to be easy to read and informative, so we advise against listing your work experience in bullet form but rather using complete sentences. Select keywords from the job post that match your work experience and adapt your wording. Do not copy-paste but strategically incorporate relevant keywords into your job description or key achievements.
Tailor your work experience to your career goals 
List acquired knowledge and skills relevant to your career goals by ensuring they match the job you're applying for. Write it in a way that stands out while ensuring you can back yourself within an interview. In the end, a tailored CV helps you land your first interview, where you will then need to elaborate on key duties and achievements.
Separate your duties and achievements
The key to writing a great job description within the work experience section is to showcase what you did versus what you achieved. Your daily duties should be explained in four to six lines and should always be complete sentences. In addition, they should always start with a strong action verb.
List measurable achievements
Once you have written your daily duties, follow it with two to three key achievements in bullet form. These achievements are most beneficial when they are measurable, showcasing what you did, how, and what the result or positive impact was. They, too, should start with a strong action verb such as increased, created, developed, or initiated.
Include years only 
For ATS purposes and for ease of reading, it is better to list only the years. This is also another strategy used for address any career gaps or short-term experiences. Alternatively, we advise moving such experiences to the additional experience section if possible. If you have held multiple titles, list only the most recent and or applicable titles. This is essential for ATS purposes, as recruiters or hiring managers usually filter by certain titles.
Utilise external resources to create the perfect job description
Your initial instinct might be to list all your tasks and daily duties, but this route could be detrimental to your job hunt. Remember, a CV is best tailored to your career goals. We strongly recommend that you do your research to understand the job requirements better so that you can include relevant duties. This will, in turn, show the recruiter or hiring manager that you have done your research and that you are the right person for the job.
Make sure each job description is written in the same style
This not only applies to your job description but to your entire CV. If you decide to only list years, you must ensure that you do so for all other jobs. The same goes for the style of writing, in the end, it is a professional document, so you need to avoid spelling and grammar errors. Also, note that job duties of the current role must be written in the present tense. Whereas bullets of the current and all past roles are written in the past tense.
Examples of work experience on a CV
Customer Service work experience example
Customer Service Team Leader | Greenfield Insurance Services, Southampton, 2016 - Present
Lead, motivate, and manage team of 15 customer service representatives to provide effective short-term insurance assistance to business clients. Monitor team performance daily and produce daily, weekly and monthly reports for senior management. Liaised with internal stakeholders to solve problems effectively and attend strategy sessions to chart progress and company vision.
Delivered team training which boosted team morale and improved customer satisfaction scores by 70%.

Reduced unresolved queries by initiating daily team stand-ups.

Awarded Greenfield's annual Customer Service Excellence Award in 2019 and 2020.
Software Developer work experience example
Android Developer, MSC Group, UK, 2015 - Present
Supported senior software developers across various stages within the software development lifecycle from gathering requirements and extensions to building an Android application. Performed testing to ensure accurate and on-time deployment, using Java, Android Studio, MySQL, and Restful APIs. Collaborated with cross-functional teams to produce reports and assisted with coding, design, and layout of applications according to company/client specifications.
Co-developed custom-based API using YouTube and video maker plugins.

Created Git-hub links and connected group members/clients while managing all communication.
Marketing Manager work experience example
Marketing Manager | Cyanca, UK, 2018 - 2022
Supervise marketing team of six, lead strategic planning, and oversee a six-figure marketing budget. Design marketing campaigns from concept to completion, including trend analysis, reporting, and continuous process improvement. Direct stakeholder engagements with award-winning marketing partners across content, public relations, and digital marketing events.
Executed strategic marketing plans to attract potential customers.

Re-segmented existing market through strategic planning and ensured on-time and within budget delivery of projects.
What is additional experience on a CV and how do I include it?
Everything you include on your CV must be relevant to the job you're applying for. Suppose you have held side jobs or completed short-term work experiences such as internships or volunteering. In that case, we advise you to include this in a new section called 'Additional Experience', preferably with dates excluded.
A CV should be no more than two pages, and one way to ensure this is to strategically include only relevant and recent work experience and move the rest to additional experience. In doing so, you do not forgo the information completely and can showcase titles held in the past or a few key achievements from past roles. This way, you will still have talking points within an interview but do not introduce any red flags if the information is outdated or irrelevant.
Examples of additional experience on a CV
Mechanical Engineer additional experience example
Graduate Mechanical Engineer | ENG Design Partnership Ltd., UK
Instrumental in assisting Senior Mechanical Engineer in designing and modelling one section of the hot and cold-water reticulation for a large-scale multidisciplinary project.

Received positive recognition for well-designed drawings on AutoCAD and was selected to present to clients.
Sales Manager additional experience example
Sales Assistant | Beehive, Leeds, UK
Received 'Above & Beyond Award' for revamping sales training, increasing efficiency in imparting training to new hires.

Saved approximately £50K a year by identifying and reporting a range of fake items delivered by a new supplier.
Data Scientist additional experience example
Data Engineer Intern | VMware, UK
Full-stack Software Engineering Intern | Microsoft, UK
Key takeaways 
Your work experience is of utmost importance when it comes to getting hired, and the way you present it can be what sets you apart from other candidates. In today's job market, responses are initially screened by ATS software, but this is not always the case. In saying so, your CV should not be a long-winded 'story'; it must be a concise and professional document highlighting your experience.
We advise you to always start by refining your work experience before writing your CV. Assess your career goals, conduct research, and try to understand the requirements to work in a specific role or field. Once you have more information and insight into this, you will have more clarity on what and how to write your work experience.
Additional tips on how to include work experience on a CV:
List all your jobs and associated duties, projects, or key achievements, then compare them to the job post.

Extract what matters and leave out the rest.

Start with the strongest sentence and most relevant duty for your job description.

Briefly describe each responsibility, focusing on duties relevant to your career goals.

List skills and competencies used and gained in each position while considering that these can be utilised as transferable skills.

Include measurable achievements and note that by doing this, you may start to notice duties that can be turned or reworded into achievements.

Include on-the-job training courses even if there was no certification, as this can be incorporated as an achievement.
Start creating your CV
Create a professional CV quick and easy with our advanced CV Builder
+ Create CV
Updated September 13 2023
Written by
The CVMaker platform offers a complete career platform for jobseekers with handy tools and valuable information. Are you ready for the next step in your career? Start here today!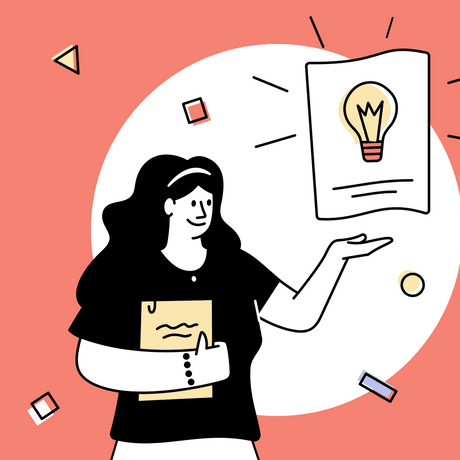 CV
· Sep 07 2023
· 7 min read
How to improve your CV with examples and tips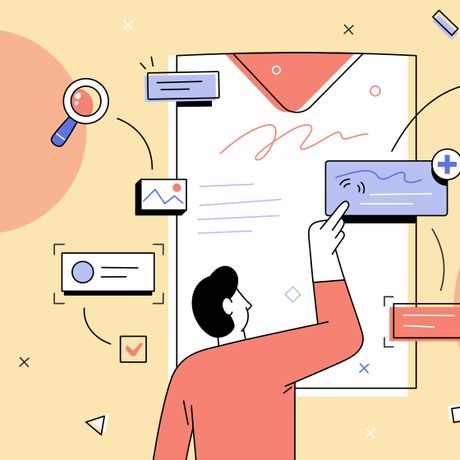 CV
· Aug 24 2023
· 7 min read
How to Write a Good CV in 2023: UK Examples, Tips, and Templates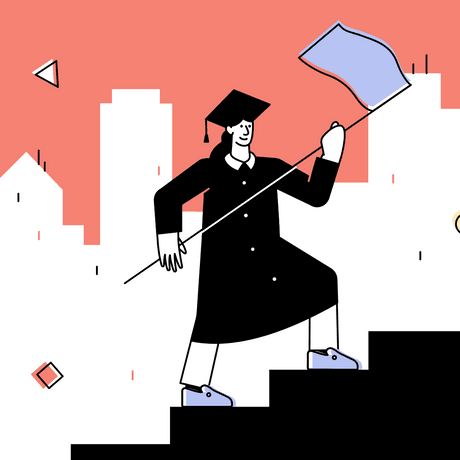 Career
· Aug 14 2023
· 8 min read
Career advice on entering the workforce after graduating
Land the interview for your dream job with CVMaker
Effortlessly create your professional CV within 10 minutes and download it whenever and wherever you want!
Create your CV
Increase your chances landing your dream job with CVMaker.