Chronological CV
The most traditional and widely used CV format. It follows a reverse-chronological order when it comes to the date format which means that your most recent job is listed first, followed by earlier positions.
Create your CV
"This format allows prospective employers to quickly grasp your career progression by seeing your most recent experiences, and easily identifying your job roles over time."
Andrew Lowe
- Chronological CV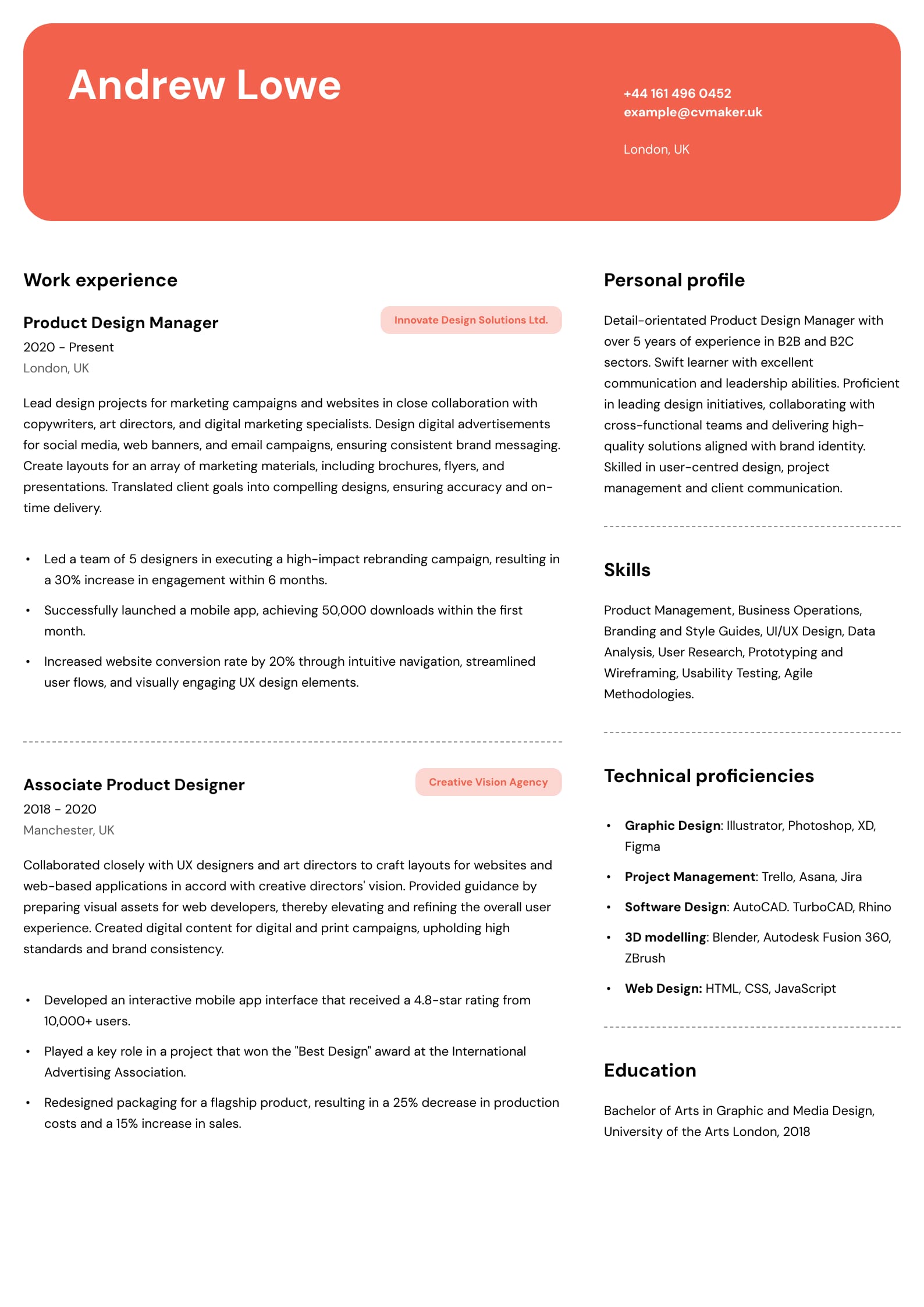 How to Write a Chronological CV in 2023
Creating a structured and targeted CV is essential to leave a positive impression on recruiters or hiring managers, all while guaranteeing its compatibility with applicant tracking systems (ATS). One popular format that has consistently proven effective is the chronological CV. Whether you're a seasoned professional, a recent graduate, or school leaver, this article is for you.
What are the different CV formats?
In the UK, like in many other countries, there are two primary formats for creating a CV: chronological and skills-based. Each has advantages and is suitable for job seekers in different career situations. Alternatively, consider combining these formats depending on your situation.
Chronological, reverse-chronological, or standard CV format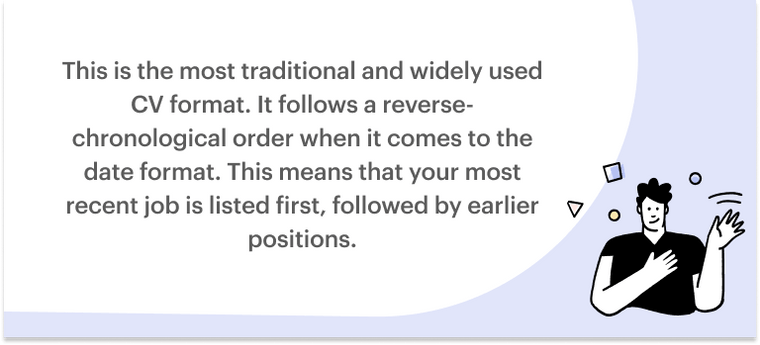 Functional or skills-based CV format
When writing a skills-based CV, make sure to include the following sections while keeping in mind that it can be altered depending on your level of experience or career goals. Refer to our article for more information on how to write a skills-based CV. Alternatively, check out our tips if you are changing careers.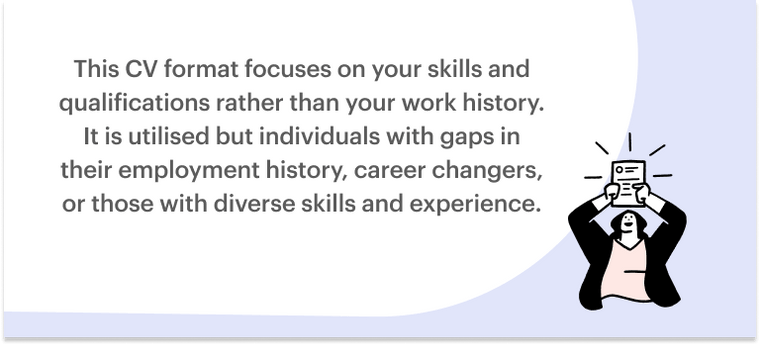 Combination or hybrid CV format
If you're starting your career, transitioning to a new field, or have a gap in employment, consider using this format. It allows you to strike a balance by highlighting your work experience and skills throughout your CV.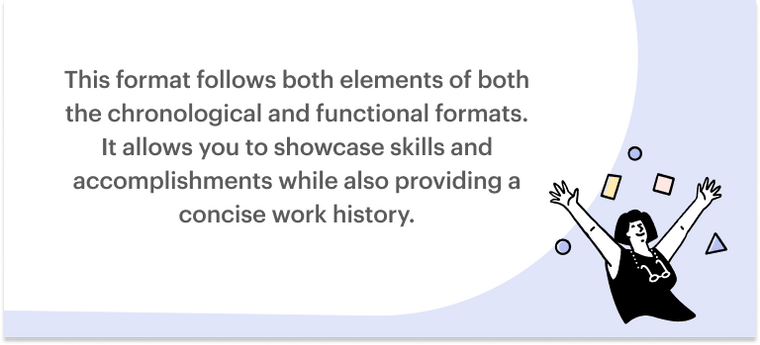 What is the best CV format?
When choosing a CV format, consider your career goals, industry, and the job requirements you're applying for. Tailoring your CV to the position and highlighting the most relevant information is crucial for a successful job application.
A chronological CV is generally preferred when you have a stable work history and want to showcase your career progression. On the other hand, a skills-based CV is suitable when you want to emphasise your qualifications and skills, especially if you have gaps or are changing careers. You can also combine elements of both formats if they best represent your qualifications and career goals.
Chronological CV examples
Support Worker Chronological CV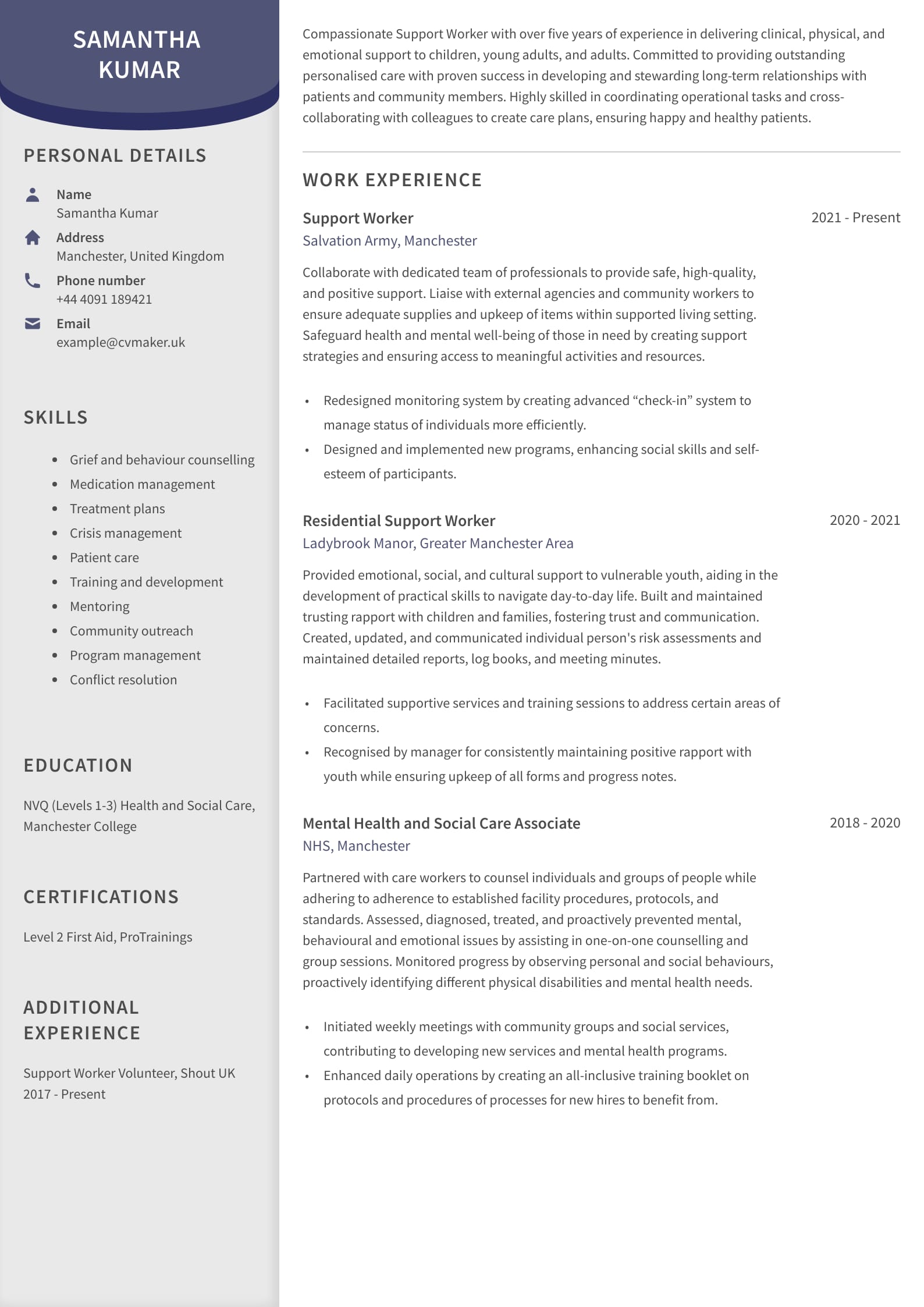 Retail Chronological CV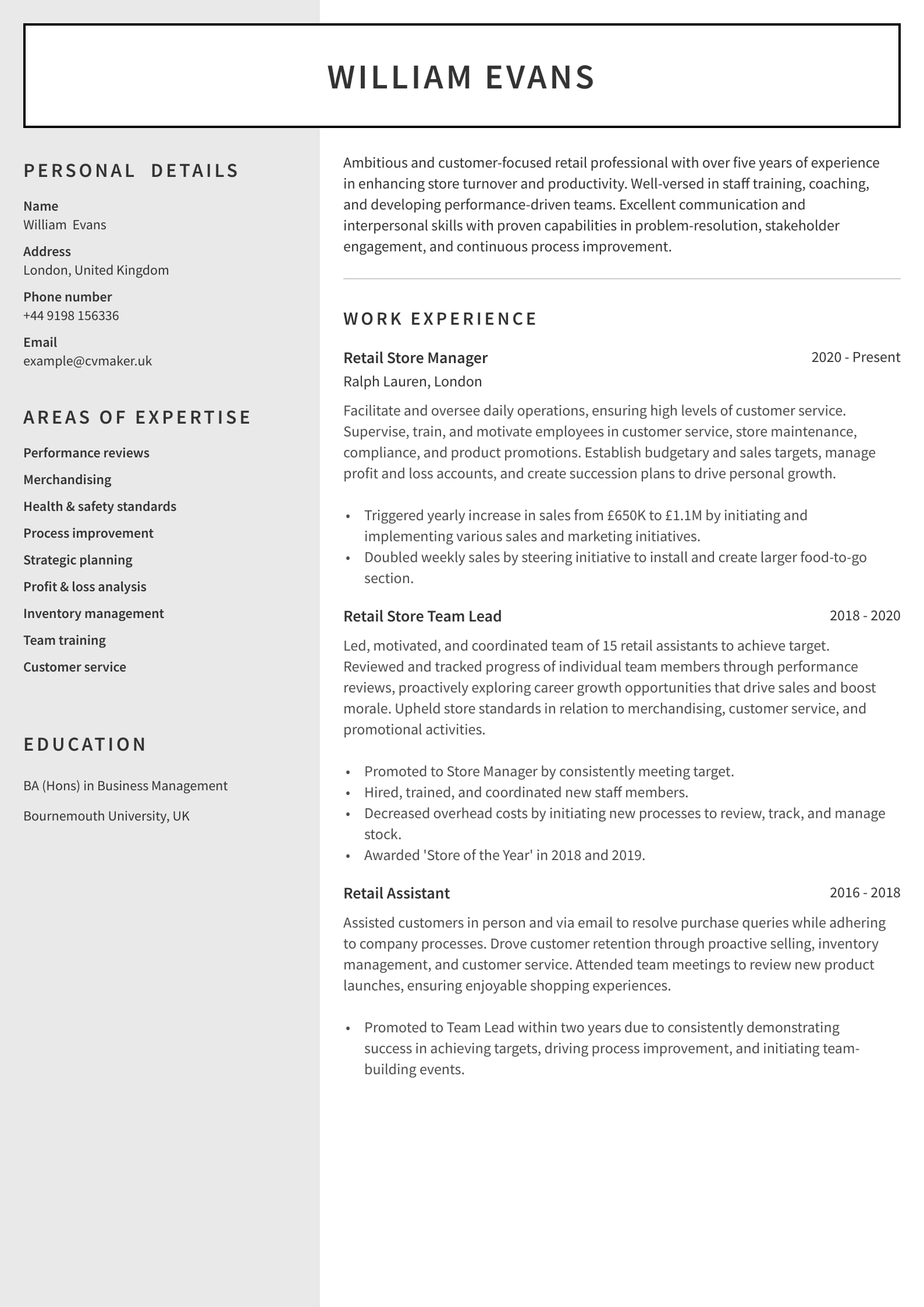 Marketing Chronological CV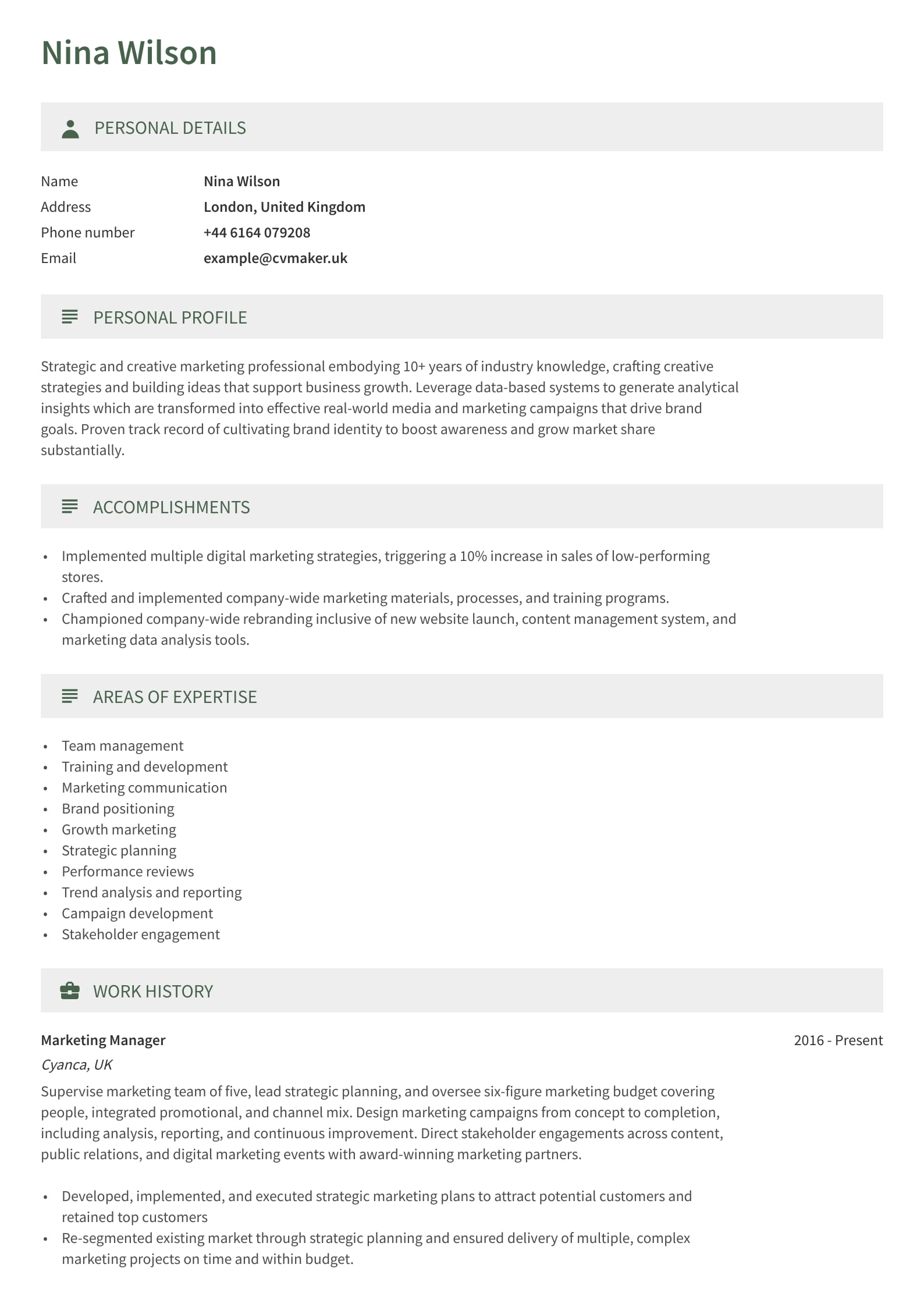 French Chronological CV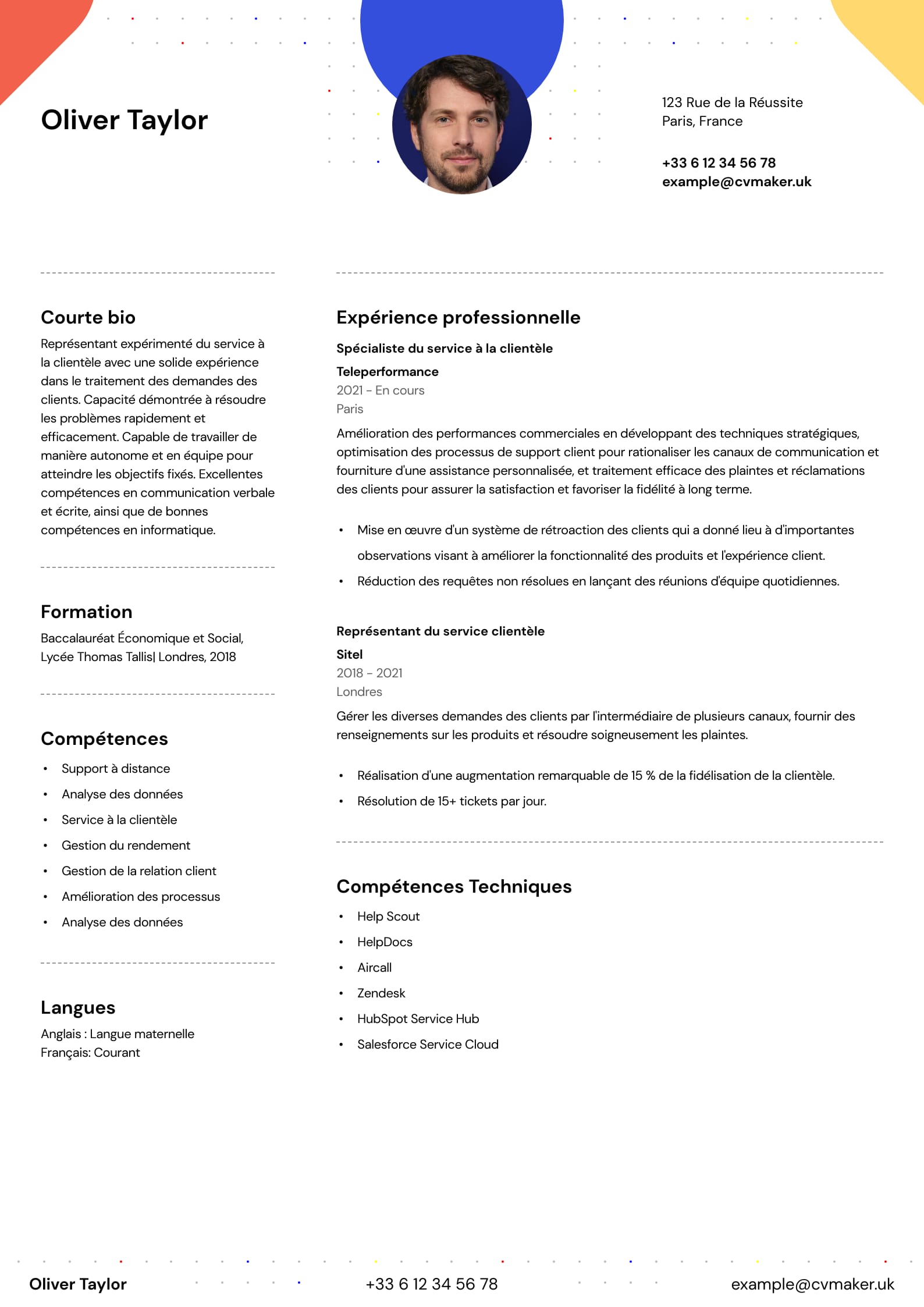 Software Developer Chronological CV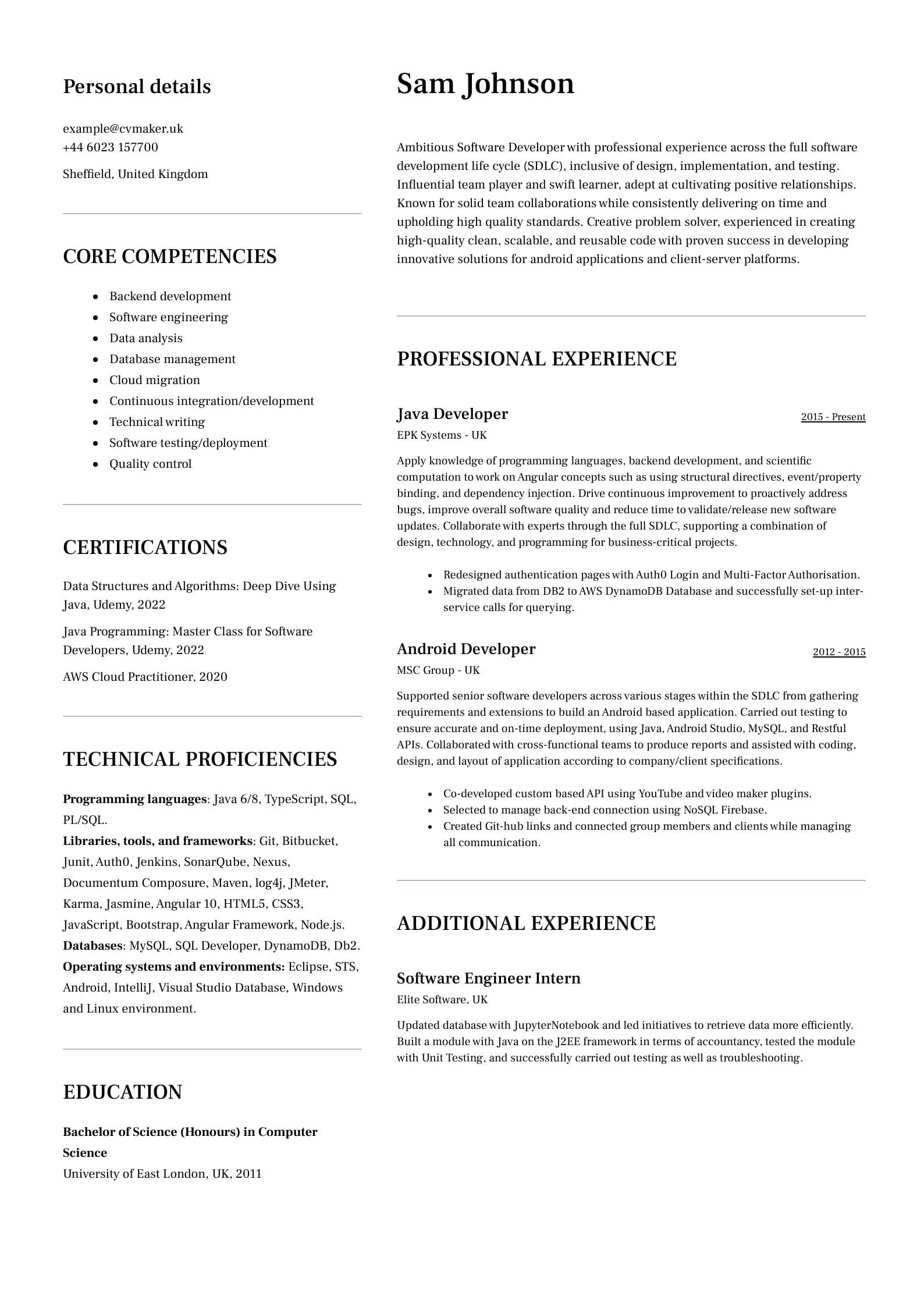 Tips on how to write a chronological CV
1. Create a personal profile
A personal profile section provides recruiters an insight into who you are and how you can contribute to the company. If you're a student with little to no experience, then highlight your education, skills, or additional experiences in the personal profile. 
2. Describe your experience
The work experience section comes after the personal profile. Research what the role entails so that you can strategically create both duties and achievements. For more information, check out how to write work experience on a CV.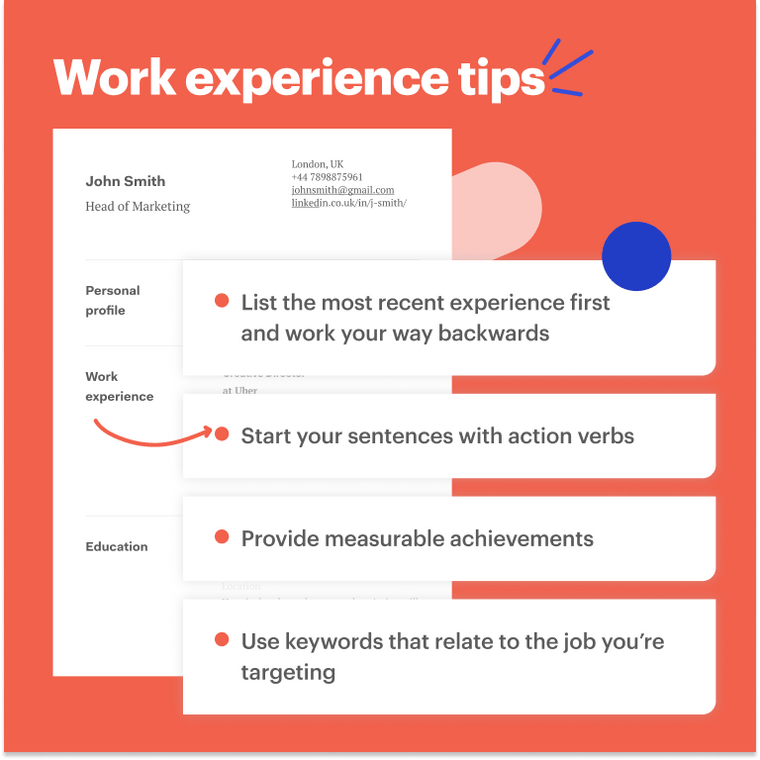 3. List your skills
A chronological CV aims to showcase your hard and soft skills effectively. Rather than having a separate section for skills, integrate them throughout your CV. To learn more, see the article on how to put skills on a CV.
4. Provide your education and qualifications
When listing your education on a CV, there isn't a one-size-fits-all approach. Instead, you can effectively apply various CV strategies to showcase your educational background. As education can be obtained through various means, we recommend emphasising degrees, training programs, or courses and certificates that enhance your CV.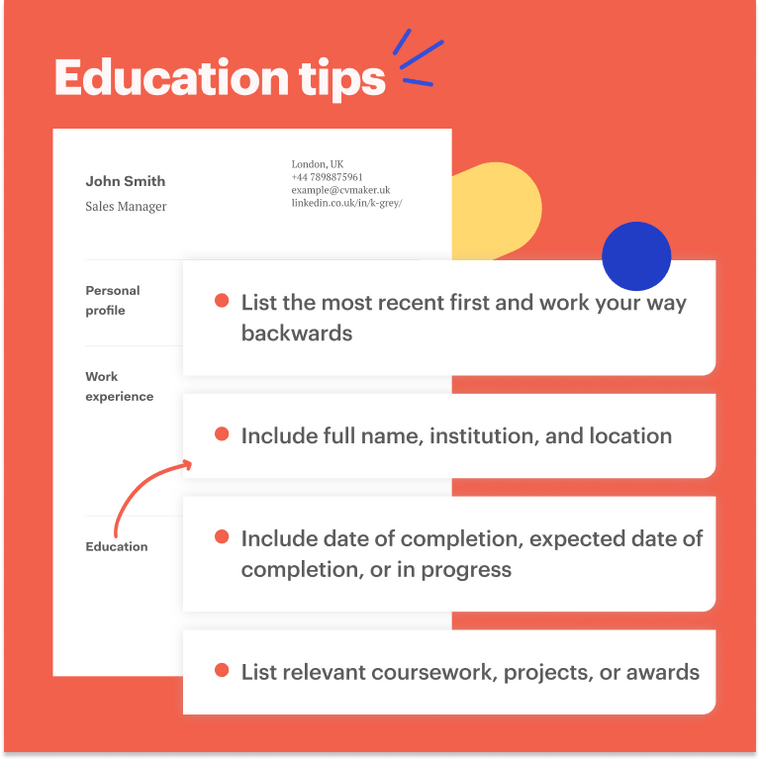 Key takeaways
This article has explored the key components of a chronological CV, providing examples and invaluable tips to assist you in crafting one. With this knowledge, you can create a CV showcasing your unique skills and achievements. Approach your job applications confidently, letting your talents light the way to success in your next role!
Next steps?
Utilise our user-friendly CV Builder to craft a customised CV or cover letter that suits your requirements. Explore our selection of CV examples to assist you in creating a tailored and neatly formatted CV. Take advantage of our CV Writing Service, which provides speedy reviews and comprehensive revisions, guaranteeing your CV incorporates relevant keywords and includes all crucial sections.
FAQ
What is a chronological CV?
It's a format that lists your work experience in reverse chronological order, starting with your most recent job and ending with your earliest.
How do you write a chronological CV?
Begin with your contact information, followed by a professional summary, work experience, education, skills, and other relevant sections, such as certifications or awards, in reverse chronological order.
What is the difference between a functional and a chronological CV?
A functional CV focuses on skills and qualifications, while a chronological CV emphasises work history and job progression.
When to use a chronological CV?
Use this format when you have a strong and relevant work history that aligns with the job you're applying for.
When not to use a chronological CV format?
Avoid using this CV format if you have employment gaps or are changing careers, as it may not highlight your qualifications effectively.
Land the interview for your dream job with CVMaker
Effortlessly create your professional CV within 10 minutes and download it whenever and wherever you want!
Create your CV
Increase your chances landing your dream job with CVMaker.