CV
>
The CV Writing Process: Where to Start? (Master CV versus Job-specific CV)
The CV Writing Process: Where to Start? (Master CV versus Job-specific CV)
CV
· September 14 2023
· 3 min read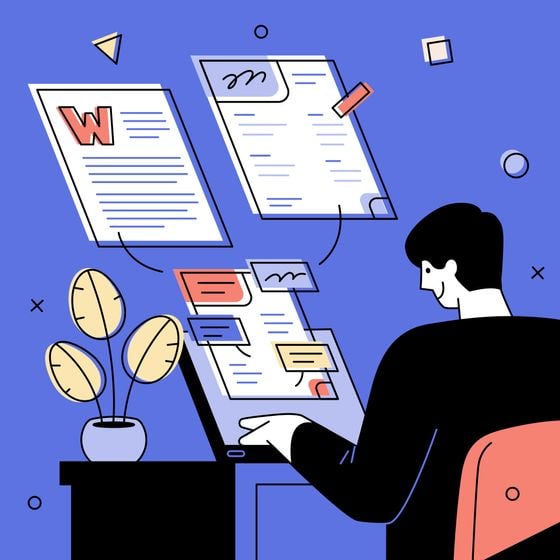 In today's competitive job market, a well-crafted CV is your ticket to securing that dream job. Whether you're a seasoned professional or just starting your career journey, the CV writing process can be daunting. To make a lasting impression on potential employers or hiring managers, it's essential to adopt a strategic approach. Your CV should look good, be ATS-friendly, and include relevant industry keywords. In this article, we will help you write a good CV and start your career journey with confidence.
Defining your career goals
Before getting into the details of writing a CV, it's important to pause and think about your career objectives. Ask yourself essential questions such as:
What type of role are you interested in?

What are your long-term career aspirations?

What specific skills and experiences do you possess that make you a strong candidate for your desired role?

What industries or sectors are you passionate about?
To gain deeper insights into these critical aspects of career planning, continue reading.
Master CV versus job-specific CV
Many job seekers make a mistake by using the same CV for different job applications instead of tailoring it. While this might seem like a time-saving strategy, it can actually harm your job prospects. Instead, consider creating a master CV as your foundational document.
What is a master CV? This comprehensive document should encompass your entire career history, relevant qualifications, and areas of expertise. Think of it as a record of your career that you can use to create CVs for specific job applications. 
Pro Tip
Regularly update your master CV as you acquire new skills and experiences. This will help you document your growth and achievements from past to present.
What is a job-Specific CV? Each time you apply for a job, customise your CV to match the specific requirements of that role. Focus on relevant skills and experiences using keywords and phrases that match the job description. Tailoring your CV in this way will set you apart from other applicants and increase your chances of securing an interview.
For more inspiration, explore our extensive selection of CV examples encompassing a variety of job categories. Including but not limited to:
The importance of tailoring your CV
While taking shortcuts and using a generic CV for multiple job applications may be tempting, this strategy often backfires. Employers like candidates who customise their CVs for the job, showing real interest and a proactive attitude.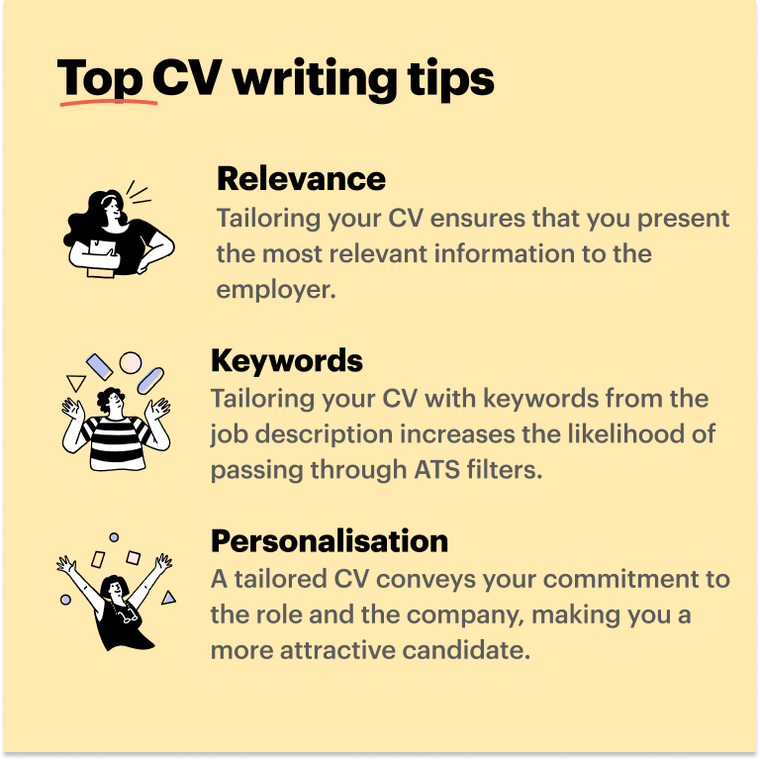 Tips on how to tailor your CV
Writing a CV for a specific job requires tailoring your document to match the requirements and expectations of that particular role. Here are some top tips and examples to help you create an effective CV:
Key Takeaways
In the competitive job market, crafting a good CV is crucial in securing the job of your dreams. Start by defining your career goals and then create a master CV that serves as the foundation for job-specific CVs. Tailoring your CV for each application is essential, as it demonstrates your genuine interest and suitability for the role.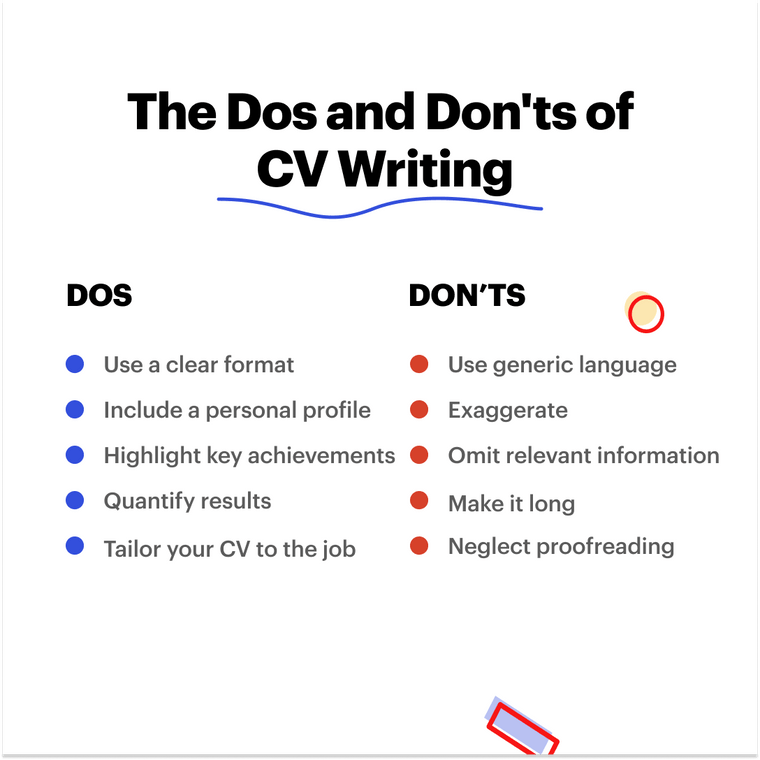 Next Steps?
With the right approach, your CV and cover letter can open doors to exciting career opportunities in various sectors. So, start the CV writing process today, and watch your career prospects soar. Alternatively, refer to our CV examples or CV Writing Services for more information.
FAQ
What is a master CV?
A master CV is a comprehensive document that contains all of your professional experience, skills, and qualifications. It serves as a repository of your career history and can be customised for specific job applications.
Should a CV be tailored to a job?
Yes, a CV should be tailored to a job. Tailoring involves highlighting the most relevant qualifications, experiences, and skills that match the specific job requirements and company culture, making you a stronger candidate.
How do you align a CV with a job description?
To align a CV with a job description, carefully review the job posting to identify key skills and qualifications sought by the employer. Then, emphasise your relevant experiences and accomplishments that directly align with those requirements in your CV.
How much of your CV should match the job description?
Ideally, as much as possible, especially in terms of skills, qualifications, and relevant experience. Tailoring your CV to closely mirror the job posting can increase your chances of being selected for an interview.
Start creating your CV
Create a professional CV quick and easy with our advanced CV Builder
+ Create CV
Updated September 14 2023
Written by
The CVMaker platform offers a complete career platform for jobseekers with handy tools and valuable information. Are you ready for the next step in your career? Start here today!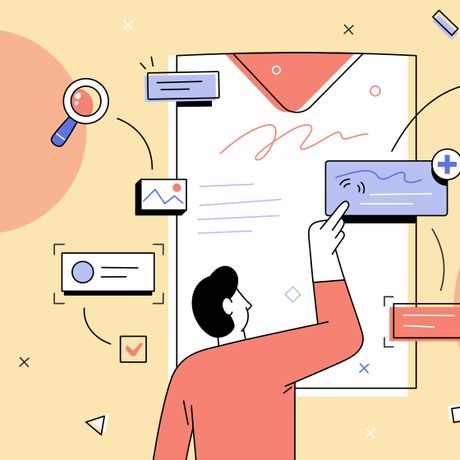 CV
· Aug 24 2023
· 7 min read
How to Write a Good CV in 2023: UK Examples, Tips, and Templates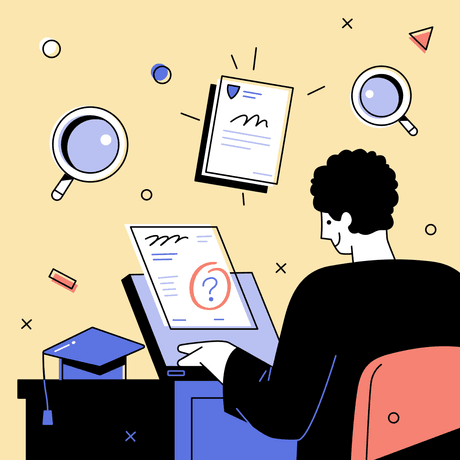 CV
· Sep 20 2023
· 5 min read
How to Write a CV with No Experience in 2023 (Examples and Tips)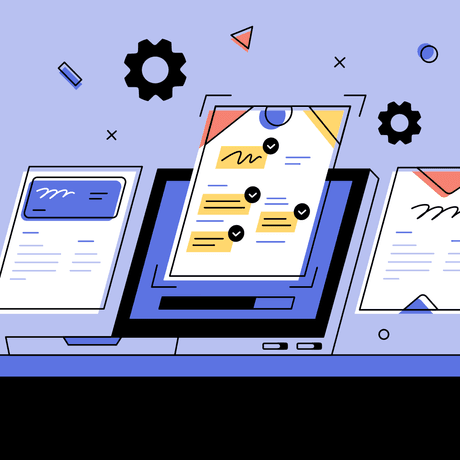 CV
· Aug 17 2023
· 6 min read
How to Write an ATS-friendly CV in 2023? Tips to Help you Beat the System
Land the interview for your dream job with CVMaker
Effortlessly create your professional CV within 10 minutes and download it whenever and wherever you want!
Create your CV
Increase your chances landing your dream job with CVMaker.