Career
>
Top skills employers are looking for in 2023 (Guide with examples)
Top skills employers are looking for in 2023 (Guide with examples)
Career
· September 14 2023
· 4 min read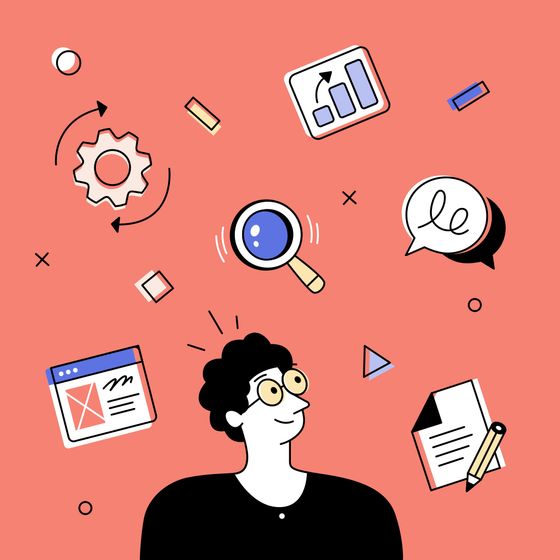 In the changing UK job market, finding the perfect job depends on your skills. Employers are increasingly seeking candidates with specific abilities tailored to their evolving business needs. Because more people are looking for jobs, there is a lack of skilled workers in the UK. About two-thirds (66%) of big UK companies are having trouble finding employees with the right expertise.
Whether you're a student, seeking a career change, or a seasoned professional, this article discusses the most sought-after skills in the job market. It provides advice on distinguishing yourself in your career and lists the top 10 skills employers want to see in your job application. We explore soft and hard skills and show how to strategically navigate applicant tracking systems (ATS) to navigate the competitive job market.
See the article on adding skills to a CV to learn more about different types of skills.
How do you choose the right skills?
First, take the time to identify the skills most relevant to your career goals. Consider the industry you're in or aspiring to enter, the specific job roles you're interested in, and the skills currently in high demand.
Once you've pinpointed these skills, the next step is to invest in your personal and professional development. For example, you could enrol in training programs, take online courses, or attain certifications aligning with your chosen job target. Continuous learning is essential and an investment that can pay off in the long run.
Refer to the courses and certificates in a CV article for more inspiration.
What are the most in-demand soft skills
Soft skills are the fundamental building blocks of efficient workplace communication and collaboration. Employers still appreciate these skills in today's market as they create a good work atmosphere and help businesses succeed. 
Communication 

Critical Thinking

Management

Customer Service 

Leadership

Data-driven

Teamwork

Adaptability

Collaboration

Project Management.
What are the most in-demand hard skills
Hard or professional skills are specific knowledge needed for nearly any job. Don't mix them up with IT skills, which are about software and tools needed for the specific job. As businesses adopt new technologies and strategies, skilled professionals drive progress, thus requiring more talent to achieve their business goals.
Data Analysis

Programming

Digital Marketing

Project Management

Artificial Intelligence (AI)

Cybersecurity

Cloud Computing

Blockchain Technologies

User Experience (UX) Design

DevOps.
Top 10 management skills
Effective managers or supervisors play a pivotal role in the organisation's success. Choosing the top leadership skills is more crucial than ever as companies face dynamic challenges regularly.
Leadership

Communication

Decision-Making

Problem-Solving

Adaptability

Team Building

Time Management

Conflict Resolution

Strategic Thinking

Delegation.
Top skills examples per job
Business Analyst top skills
Soft skills

Hard skills

Communication

Data Analysis

Analytical Thinking

Business Process Modelling

Problem-solving

Wireframing & Prototyping

Negotiation

SQL

Collaboration

Data Visualisation
Refer to the business analyst article for more information.
Footballer top skills
Soft skills

Hard skills

Teamwork

Precise Dribbling

Communication

Accurate Passing

Fast learner

High Shooting Accuracy

Leadership

Ball Control

Adaptability

Tactical Awareness
If you need additional information, see the footballer article.
Project Manager top skills
Soft skills

Hard skills

Leadership

Agile Methodologies

Conflict Management

Budgeting and Financial Analysis

Problem-solving

Risk Management

Time Management

Strategic Stakeholder Management

Negotiation

Project Documentation
Explore the project manager article for more insights.
Key takeaways
Displaying the in-demand skills can set you apart and help you secure that all-important job interview. Moreover, hard skills tied to data, technology, and project management remain in high demand as businesses adapt to digital transformations.
To advance your career, improve soft and hard skills, stay updated on industry trends, and commit to lifelong learning. Discover the skills that align with your career aspirations. Obtain training, online courses, and certifications to enhance your chances of securing your dream job.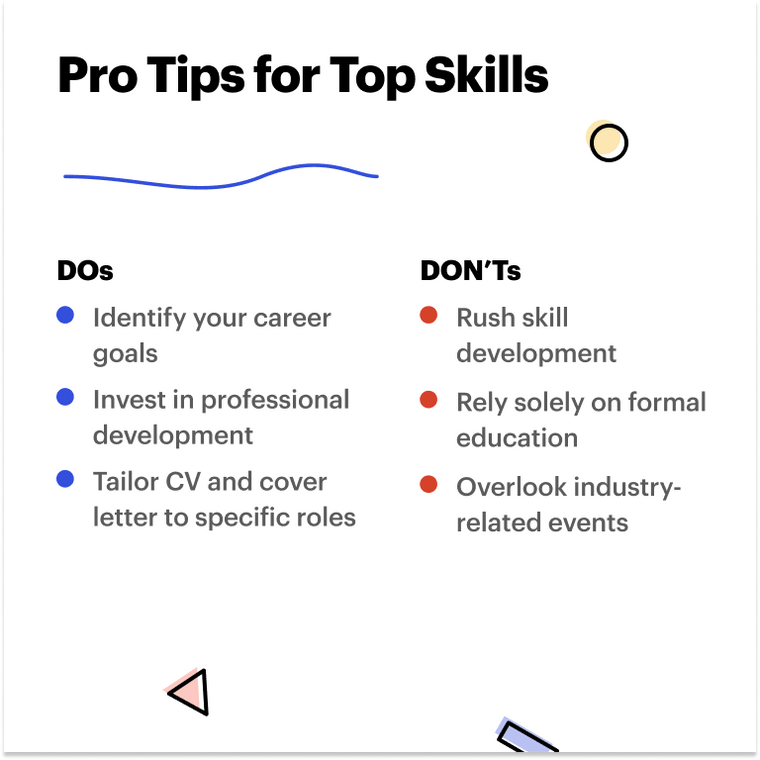 Next Steps?
Our team can help you create a CV and cover letter for a specific job through our professional CV Writing Service if you have the skills but don't know where to start. To get help, check out our cover letter templates or follow our step-by-step guide on writing a good CV. 
FAQ
How do you change top skills on LinkedIn?
Updating your top skills on LinkedIn is a straightforward process:
Access your LinkedIn profile.

Navigate to the "Skills & Endorsements" section.

Select the "Add a new skill" option.

Type in the skill you wish to add and choose it from the provided dropdown menu.

To arrange your top skills in the desired order, drag and drop them to your preferred positions.
Keep your LinkedIn profile updated with your skills to impress employers and connections. Follow these steps for a strong impact.
What are the top skills to learn in 2023?
The choice depends on your industry and career goals. However, universally valuable skills include data analysis, digital marketing, project management, and communication.
Refer to the article on how to write a CV with no experience for more tips.
Should skills be at the top of a CV?
Yes, place them on top of your CV next under core sections such as work experience or education. You can do it in three ways: separate languages section, personal profile, or the skills section. The key is to grab the recruiter's attention while taking into consideration all the requirements of a job description. 
What are the top high-income skills for 2023?
The most in-demand skills for higher income include data science, software development, digital marketing, cybersecurity, and project management. Honing these skills can be used across many sectors, leading to well-paying job opportunities.
What are my top 3 skills?
Identifying your top skills depends on your unique strengths and experiences. We encourage you to focus on skills such as communication, problem-solving, and adaptability, as employers universally value them. Consider seeking feedback from colleagues, mentors, or supervisors to help you pinpoint your top three skills. Additionally, self-assessment and reflection can provide insights into your key competencies.
What are the top 10 employability skills?
Employers across various industries value these skills as they contribute to workplace success and productivity. Additionally, ensure the use of transferable skills beyond technical proficiencies and qualifications. 
Communication

Team Collaboration

Problem-Solving

Adaptability

Time Management

Critical Thinking

Creativity and Innovation

Leadership 

Collaboration

Creativity.
Start creating your CV
Create a professional CV quick and easy with our advanced CV Builder
+ Create CV
Updated September 14 2023
Written by
The CVMaker platform offers a complete career platform for jobseekers with handy tools and valuable information. Are you ready for the next step in your career? Start here today!
Related articles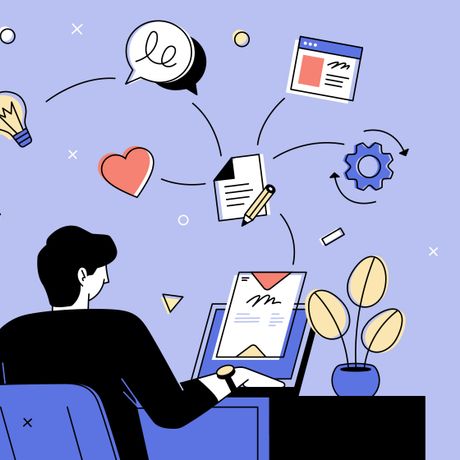 CV
· Aug 17 2023
· 8 min read
What Skills to Put on a CV in 2023?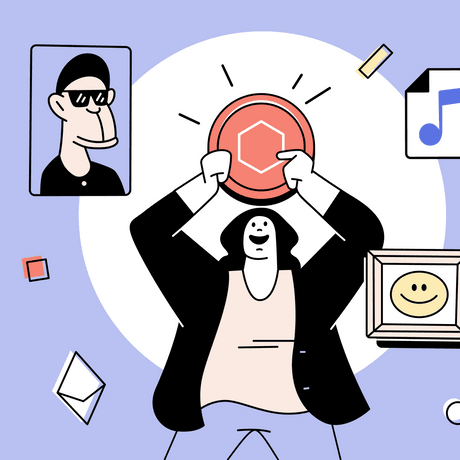 Career
· Aug 17 2023
· 10 min read
In-demand jobs that didn't exist before the millennium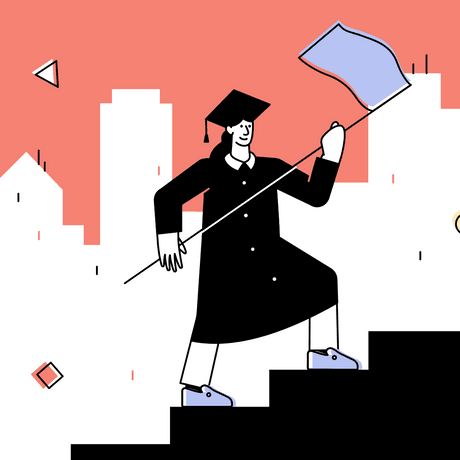 Career
· Aug 14 2023
· 8 min read
Career advice on entering the workforce after graduating
Land the interview for your dream job with CVMaker
Effortlessly create your professional CV within 10 minutes and download it whenever and wherever you want!
Create your CV
Increase your chances landing your dream job with CVMaker.