Career
>
Emerging Careers: In-Demand Jobs That Emerged After the Millennium
Emerging Careers: In-Demand Jobs That Emerged After the Millennium
Career
· November 09 2023
· 10 min read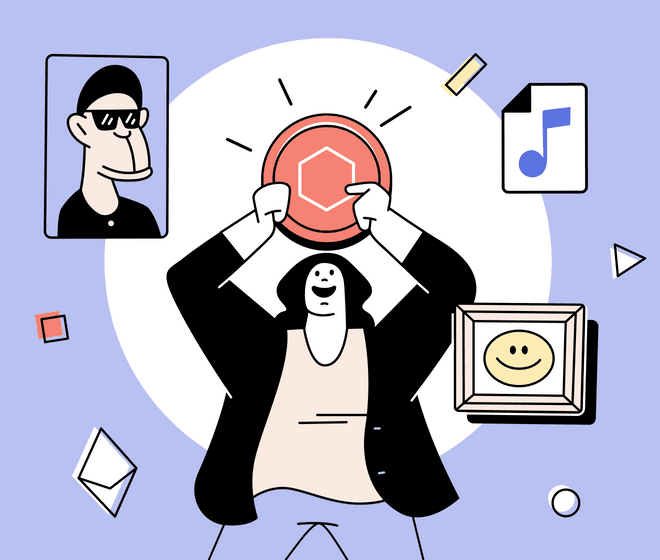 Did you know that two-thirds of today's kids will have job positions that no longer exist? This is due to many professions becoming outdated, inevitably making people rethink and re-evaluate their career paths. The jobs created in this millennium are nothing like what existed over 20 years ago. We no longer use phone booths, floppy disks, VHS tapes, road maps, CDs or MP3 players. New jobs have become more lucrative and user-oriented.
The present and future seemingly become more fast-paced, with almost every daily activity becoming automated. With the world becoming increasingly globalised and digitalised, the workplace becomes an entirely different reality, with the internet drastically shaping the 'job-scape' worldwide. New jobs are constantly developed, with more employers in demand for 'new-era' specialists.
We've compiled a list of 10 jobs you can pursue today that were never heard of at the start of this millennium. Below you can find our selection of job titles with corresponding UK salaries.
Crypto and NFT trader
What is NFT?
NFT stands for a non-fungible token. They are digital assets such as images, music, in-game items, GIFs/video clips, drawings, or even personal AI-powered agents. 'Non-fungible' means unique or non-replaceable.
Both cryptocurrencies and NFTs are based on the blockchain system. The main difference between these two is that the former cannot be exchanged. Bitcoin can be traded for another (crypto)currency, where one bitcoin equates to another (crypto)currency amount. Whereas, as the NF in NFT suggests, one NFT does not equate to another NFT.
NFTs are built on the same blockchain system as cryptocurrencies such as Ethereum. Their main feature is that they are designed to personalise digital assets. They enable complete history and ownership over digital tokens with the possibility to buy, sell, or auction any items in an open marketplace.
NFTs brought a digital art revolution in 2021 while providing the fastest-evolving asset class of the year. According to Indeed, job postings for NFTs and cryptocurrencies grew 804% between April 2020 and April 2022. Compared to 2019, there are 15 times more vacancies in this field now. The increasing popularity of NFTs has shown promising potential for sectors such as IT, Sales, or Fine Arts, creating numerous career opportunities for certified NFT professionals.
Examples of common NFTs jobs include but are not limited to:
Technical jobs:
Smart Contract Developer (£80K - £90K): build & deploy smart contracts, and deal with off-chain data.
Web3 Engineer (£30k- £40k): develops blockchain-based web technologies.
Solidity Smart Contract Auditor (£80-£90k): develops, auditions, and deploys smart contracts.
Blockchain DevOps Engineer (£45k- £150k): develops and designs a blockchain network.
Rust Core Developer (£55k-£90k): collaborates with developers and other departments to determine end-user requirements and specifications.
Blockchain Integration Specialist (£30k-£75k): create blockchain systems and features to record and store data which prevents hacking.
Marketing jobs:
NFT Artist (£36k-£76k): conceptualise, produce, and launch digital artworks to monetise their creations.
NFT Art Curator (£25k-£48k): casts a vision for the product, forms concepts, and determines the style.
Blockchain UX/UI Designer (£22k-£66k): designs a user-friendly digital interface.
Discord Moderator (£17k-£33k): bridges the communication between the community and NFT owners.
Finance & Risk jobs:
Web3 Tokenomics Designer (£101k £160k): leads the design and implementation of tokenomics.
Web3 Compliance & Risk Manager (£33k-£79k): leads and maintains company-wide risk management and compliance networks.
Crypto Investment Analyst (£23k-£58k): conducts a deep research on crypto assets and on diligence to look out for investment opportunities.
Machine Learning Engineer / Artificial Intelligence (AI) Specialist
Back in 1999, nobody would have imagined that AI could become an integral part of our daily life. Terminator and Star Trek would perhaps be the only known portrayals of that. AI has drastically transformed the modern world by providing more efficient workplaces and augmenting the possibilities of work humans can do. Imagine what you would do if you didn't have a smartphone or internet to perform your routine tasks.
Machine learning algorithms help us with decision-making ensuring that repetitive tasks are replaced without human interaction. Despite saving time and money for industries, it also helps us generate more efficient results daily. It provides society with tools to quickly sort out and analyse big data. Moreover, machine learning enables us to detect patterns, identify profitable opportunities, and assess the risks for companies and institutions.
Examples of 'new-era' jobs include:
Engineers:
Machine Learning / AI Engineer (£31k-£86k): researches and designs AI systems for automation.
Robotics Engineer (£25k-£56k): constructs, tests, and maintains robotic prototypes.
Software Developer (£22k-£50k): creates algorithms and flowcharts.
Scientists and analysts:
Natural Language Processing Scientist (£35k-£100k): teaches machines to understand human language.
Data Scientist (£35k-£79k): cleans and analyses a large amount of unstructured and structured data.
Cybersecurity Analyst (£30k-£100k): protects critical systems and sensitive data from hackers.
You can learn more about these roles in our CV example articles:
Sustainability Consultant / Emission trading
Sustainability is the main key to a better future. Since humans strongly rely on natural resources for survival, everyday needs, and business - ignoring sustainability wouldn't be wise for humanity. People in this sector create and implement green policies to fight against environmental issues. They efficiently allocate the existing natural resources to the industries and advise businesses accordingly. With the rising threat of climate change, the CO2 cap and trace regulatory program was implemented to limit or cap the number of greenhouse emissions released by power plants and other industrial activities. There are emission traders that assist businesses in trading their CO2 caps.
Local governments around the world impose strict environmental regulations. Sustainability consultants specialise in interpreting and incorporating environmental laws and regulations so they can advise enterprises accordingly.
Environmental sustainability is an all-encompassing field with very diverse specialists. To avoid the scarcity of resources or to practise unsafe environmental products, companies are hiring professionals to create environmentally-friendly and cost-effective solutions.
As a sustainable consultant, you can work in the following industries:
Mining;

Energy;

Food production;

Manufacturing;

Automotive.
Learn more about how to write a sustainability CV or consultant CV with our extensive writing guides.
Online Entrepreneur: Drop Shipper (Amazon FBA)
With the advent of new technologies, online entrepreneurs have more sophisticated and customer-friendly ways of selling their products than ever before. In contrast to traditional sales, new business models allow entrepreneurs to outsource the procurement, storing, and shipping of products through a third party.
A drop shipper is a business or individual that sells products online without having a physical inventory or stock on hand. Dropshipping is a retail business whereby a customer buys the product using the fulfilment logistics method from a third party. In this scheme, a wholesaler or manufacturer usually acts as a middleman between the seller and the buyer. The most famous example of drop shipping is Amazon FBA (abbreviation for 'Fulfilment by Amazon'). This company uses this dropshipping model to promote and provide an online storefront. Despite the competitive nature of the field, it is accessible to anyone with resources and connections with different parties (sellers, manufacturers, wholesalers).
eSports specialist
Competitive gaming, commonly known as eSports, is becoming a new reality attracting millions of gamers, making traditional sports a thing of the past. With the technologies becoming more accessible and innovative, eSports is an inspiring career option that continues to break records on the internet yearly.
The eSports entertainment industry is on its way to becoming a $1.5 billion industry by 2023, with the current total prize reaching over $60 million. E-sports have been on the upswing even before the Covid-19 pandemic when most traditional sports activities were prohibited from taking place.
E-sports are becoming a part of the school or university curriculum, inviting not just games but also those who want to enter management, coaching, streaming, podcasting, or research roles.
Common jobs in eSports include:
Professional player (£16k-£62k): works in a team to compete in the tournaments;
Host or caster (£13k-£30k): comments on the live matches and interviews players;
Game agent (£14k-£48k): manages partnerships and contracts for the players to grow revenue;
Coach/Analyst (£23k-£58k): identifies strengths and weaknesses of the players.
Social Media Influencer
To be an influencer in 2000, you needed to become a pop movie or music star. However, nowadays, anyone with a smartphone may qualify for the role of an influencer. Using social media accounts or blogs has gone beyond just being a hobby and turned into a full-time occupation for many.
Think back to 2006 when Facebook was in its early days, Twitter was being launched, and smartphones were slowly becoming the norm. Fast forward to today, the world is a very different place, with social media being one of the most popular and widely-used forms of communication. Although initially, social media was known as a platform to connect online, it has become a mode of income for many. Almost every major industry has seen a tremendous rise in influencers. And brands are leaning toward influencers now more than ever.
An influencer is a person who has essentially gained credibility in a specific niche or industry. To succeed in this career path, they must have access to a large audience - hence their 'influence'. Besides having a camera and clothes, influencers need to keep track of their progress, identify trends, and create smart business plans. You need to be dedicated and tech-savvy in your niche.
Virtual Reality (VR) designer
VR game designers use 3D design skills to develop immersive fictional words to create an engaging, multi-dimensional environment for users. Originally, VR technology was only used to enhance the gaming industry; however, now, it has become a much more diverse career field with diverse implications, including but not limited to the following:
Entertainment;

3D modelling (fine arts, architecture, healthcare);

Business and retail;

Education and job training;

Military.
Many companies have begun incorporating VR technology into their business structure and are in dire need of these types of professionals or designers to transform ideas into virtual reality. You may choose a career path that reflects your values and interests. If you're interested in music, consider applying for a virtual reality development position for a music company. If you want to help the environment, look for companies that advocate for sustainable development. Some of the typical VR jobs include:
Technical 3D Artist (£24k-£48k): incorporates the animator's visual content into a VR game.
UI and UX Designer (£25k-£64k): improves user's experience via research, data analysis results.
VR Software Engineer (£33k-£85k): designs, debugs AR and VR prototypes using Unity/Unreal.
VR Content Creator (£18k-£38k): build immersive worlds, and visual tours using design tools.
VR Product Manager (£47k-£72k): designs and tests a go-to-market strategy of a product.
VR Sound Effects Specialist (£18k-£41k): creates sounds to complement visuals.
Learn more about these types of roles with our extensive range of CV examples:
Digital Marketer
Prior to the online boom of digital media in the mid-2000s, a digital marketing specialist was unheard of. Digital marketing was only manifesting and developing as a form of email newsletters or faxes. Twenty years ago, marketing was commonly associated with print, broadcast, phone calls, or billboards on the streets. Due to the absence of digital media, traditional marketing strategy focused only on production, products, and selling techniques. But with the rise of contemporary marketing, the approach has been switched more to consumer needs and social awareness.
Some of the most common job positions in digital marketing include the following:
Technical:
Search Engine Optimisation (£18k-£39k): responsible for making sure Google and other search engines index a company's website pages as close to the top of search results as possible.
Market research analyst (£20k-£35k): in charge of researching, gathering, compiling and analysing data on market conditions and products to increase sales and find potential new markets.
Lead generation (£16k-£60k): in charge of creating consumer interest for a service or product with the aim of transforming that interest into a sale.
Web marketing: display, affiliate (£20k-£62k): both are tactics to market your product or service. display (traditional) marketing involves generating ads targeted at a specific audience, whereas affiliate marketing is a process whereby you recruit third parties (businesses, professionals) to increase your website's search engine ranking.
Creative:
Content Creation Writer (£18k-£35k): designing, creating blog posts (like this one) on a specific subject, dealing with press releases, website copy, infographic research, and more.
Email marketing (£28.5k-£66k): using email to send promotional messages and develop relationships with potential customers and/or clients.
Video marketing (£26k-£45k): integrating engaging video into your marketing campaigns.
Social Media expert (£24k-£45£): dealing with social media management, graphic creation, mailing list campaigns, viral videos, and more with the goal of promoting a brand by making sure it becomes a household name to its target audience.
People working in this field will have to create social media marketing plans, post to different accounts, and create as much buzz as possible for the company. They will also have to think of ways to expand their reach and catch the eyes of new potential customers and clients daily.
A key quality for someone who wants to take this career path is the ability to think outside the box. A degree in marketing or business gives you versatile career options offering a solid job outlook. You will need to be someone who is creative and willing to learn while staying up to date with the latest trends.
Learn more about these types of roles with our CV examples:
Self-driving car engineer
Driverless cars seemed like a technology of the distant future 20 years ago; however, they have quickly become a new reality with numerous hard-working and highly skilled specialists.
Engineers are in charge of developing the software to enable self-driving cars to function safely. Companies in this field would usually require a huge team with a diverse skill set. Investment in research and software development is key for driverless cars. Businesses and startups are in dire need of highly skilled professionals with knowledge of mathematics, robotics, and data science. The only downside of self-driving cars is that there is a high demand but a low supply.
The core of any self-driving is AI which allows a car to identify and track other vehicles, pedestrians, signboards, moving objects, and road/route types. You need to be an expert in one of the following fields:
Robotics

Machine learning

Image of signal processing

Computer vision

Communications

Software engineering
Genetic Counsellor
If you want to know the likelihood of passing on the genetic disease to your future children or relatives, consider getting a genetic counsellor. The profession aims to identify and evaluate potential risks of birth defects or inherited conditions such as Huntington's, Tay-Sachs disease, or some forms of cancer. This role includes not only the understanding and identifying of risks but also the ability to interpret and explain in simple terms the genetic information to patients.
A genetic counsellor gives advice either to a family or a healthcare provider to try to understand and make informed decisions about the aforementioned diseases. This entails communicating medical concerns or facts. For instance, you may need to explain how heredity contributes to a condition providing various scenarios on how to deal with the risk of recurrence.
To become a genetic counsellor, you need a master's degree in genetics, biology, or any other related field. The possible courses that you can undertake are molecular genetics, genetic counselling, ethics, and research methodology. Ideally, it will be beneficial to have clinical training experience or a research project on the side as well.
Start creating your CV
Create a professional CV quick and easy with our advanced CV Builder
+ Create CV
Written by
The CVMaker platform offers a complete career platform for jobseekers with handy tools and valuable information. Are you ready for the next step in your career? Start here today!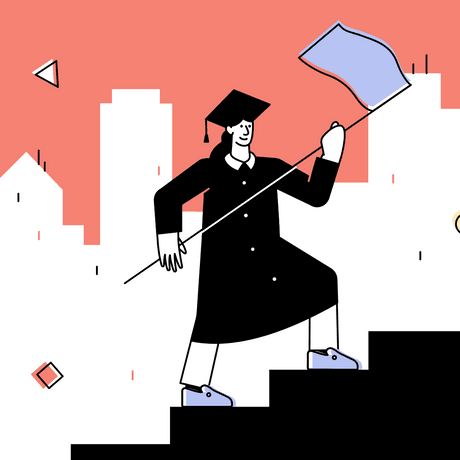 Career
· Sep 22 2023
· 8 min read
Career Advice for Recent Graduates Entering the Workforce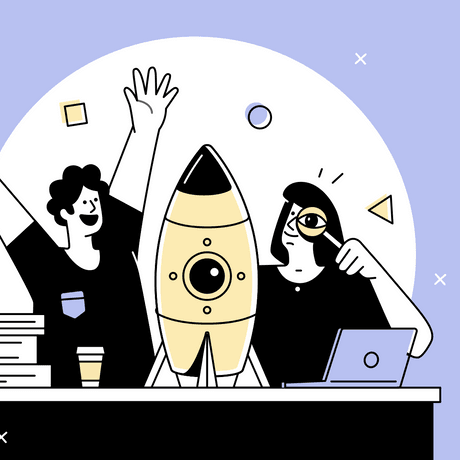 Career
· Sep 22 2023
· 3 min read
Tips and Benefits of Joining a UK Startup
Career
· Nov 24 2023
· 5 min read
Navigating the New Norm: Remote and Hybrid Work Realities
Land the interview for your dream job with CVMaker
Effortlessly create your professional CV within 10 minutes and download it whenever and wherever you want!
Create your CV
Increase your chances landing your dream job with CVMaker.