Career
>
Navigating the New Norm: Remote and Hybrid Work Realities
Navigating the New Norm: Remote and Hybrid Work Realities
Career
· November 24 2023
· 5 min read
The COVID-19 pandemic marked the onset of a new era for the global workforce, presenting unprecedented challenges and exciting opportunities. Like many other countries, the United Kingdom underwent a significant transformation in work practices as remote and hybrid models replaced traditional office-based setups. 
This article explores the post-pandemic workforce transformation, particularly the changing work models and their respective pros and cons. Additionally, the importance of having a good CV in this changing job landscape, as it is a vital tool for effectively navigating the evolving work environments.
What is remote work?
If you do not hold British citizenship or nationality, you may want to explore the UK Digital Nomad Visa (DNV), a visa category designed to allure remote workers from across the globe. For additional guidance, you can visit CitizenRemote.
What is hybrid working?
For quick tips and guidance on crafting an effective CV, simply click on the following links:
Embracing remote work or working from home
Amid the pandemic, there was a notable rise in remote work within the UK. Numerous businesses swiftly embraced remote or work-from-home (WFH) practices and made substantial investments in digital infrastructure to facilitate a geographically dispersed workforce.
Furthermore, remote work proved advantageous to a wide range of individuals, including parents juggling hectic schedules and students seeking greater flexibility.
Types of remote work
The types of WFH jobs have expanded significantly in recent years, catering to a wide range of skills and interests. 
Software developers can create code, design applications, and troubleshoot software issues from home offices. With collaborative tools and cloud computing, they can work efficiently without the need for a physical office presence.

Virtual assistants provide administrative support, manage schedules, and handle tasks such as email correspondence, data entry, and customer service for businesses and entrepreneurs, all while working remotely.

Content creators, such as bloggers, YouTubers, and social media influencers, produce and share content online. They generate income through advertising, sponsorships, and affiliate marketing.

With the rise of e-learning, online tutors and teachers can conduct classes, offer personalised instruction, and facilitate educational programs remotely. 

Freelance writers and copywriters craft content for websites, blogs, marketing materials, and more. They can choose clients from different industries and work on projects from anywhere.

Telemedicine has become increasingly popular, with healthcare professionals like doctors, therapists, and counsellors conducting virtual consultations from home, providing valuable healthcare services remotely.

Graphic designers create visual content for clients, including logos, branding materials, web graphics, and more, all from their design studios.

Data analysts collect, interpret, and present data to help organisations make informed decisions. They can perform these tasks remotely using data analysis software and communication tools.
We've curated an extensive collection of over 100 CV examples to boost your career prospects. You can explore all the examples on our dedicated CV examples page or browse some of our top remote CV samples for inspiration:
These are just a few examples of the diverse range of WFH jobs available today, showcasing the flexibility and opportunities for individuals to pursue fulfilling careers while working remotely.
The rise of hybrid working
As the pandemic evolved, many UK companies began exploring hybrid work arrangements. This approach sought to address the challenges of remote work while retaining its benefits. Employees were given the freedom to decide how to split their time between the office and remote locations.
Companies today allow employees to opt for four-day workweek contracts, or alternatively, if you work five days a week, you can get up to two days WFH, with the average being 1.5 days, according to the Guardian. Furthermore, English-speaking countries have some of the highest levels of WFH, with the UK ranking second after Canada.
With this in mind, the move towards hybrid working is becoming highly popular for people who still wish to experience the social aspect of being surrounded by colleagues while having some flexibility.
Key takeaways
The COVID-19 pandemic transformed the workforce landscape, accelerating the adoption of remote and hybrid working models. Definitions of these models evolved, and their benefits and challenges became apparent. The future of work in the UK is poised to be defined by flexibility and adaptability, with a focus on improving the well-being of employees.
Next steps?
Whether you seek a job that combines the best of both worlds or one that's entirely remote, we provide a variety of sample CVs and cover letter templates to help you get started. If you prefer personalised assistance, our team of professional writers is at your service. Explore our CV Writing Services for more details.
For additional examples of professional CVs and various formats, explore the following options:
Alternatively, if you are just starting your career, you can read our article on how to write a CV if you have no experience.
FAQ
How do I put remote work on my CV?
There are several ways to incorporate remote work into a CV. One being in your work experience section when you add location. Secondly, you can change your job title to Virtual Assitant or Remote Software Developer. Lastly, incorporate your proven ability to work remotely into your personal profile.
How do you list remote work in a job description?
Clearly state the remote position and relevant skills or tools used within the role to complete your job effectively. Additionally, achievements that showcase your ability to make a difference, albeit remotely or working from home. For more tips, refer to our article on how to list achievements on a CV.
What skills should I put on my CV for remote work?
Communication: Effective written and verbal communication skills are essential for remote collaboration.

Time management: Remote workers must manage their time effectively and stay productive.

Digital literacy: Proficiency in remote collaboration tools, project management software, and communication platforms.

Self-motivation: The ability to stay motivated and work independently is crucial for remote work.

Problem-solving: Highlight your problem-solving abilities, as remote work may require quick decision-making.

Adaptability: Show your ability to adapt to different work environments and handle changing circumstances.

Organisational skills: Mention your organisational skills for managing tasks and deadlines.

Tech savviness: Mention relevant software and tools you are skilled at using.
What are the different types of work models?
The choice of work model can depend on the industry, job role, and personal preferences of both employees and employers.
In-person/office: Employees work at a physical office location regularly.

Remote: Employees work from a location of their choice, often from home or another remote location, using digital tools to communicate and collaborate.

Hybrid: Employees have the flexibility to work both remotely and in the office, combining the advantages of both work settings.

Freelancing: Workers take on independent projects or jobs on a contract or freelance basis, often with multiple clients.

Part-time: Employees work fewer hours or shifts rather than a standard full-time schedule.

Seasonal or temporary: Jobs that are limited in duration, often during specific seasons or for temporary projects. For more tips, check out our article about seasonal work in the UK.
Written by
The CVMaker platform offers a complete career platform for jobseekers with handy tools and valuable information. Are you ready for the next step in your career? Start here today!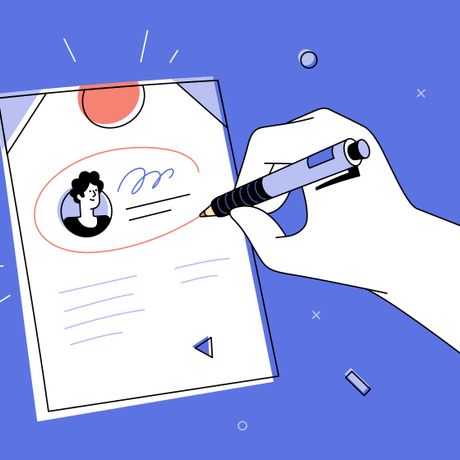 CV
· Sep 27 2023
· 7 min read
How to Write a CV Personal Profile with Examples and Tips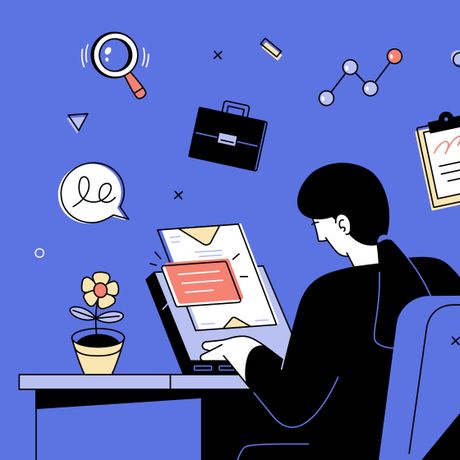 CV
· Oct 06 2023
· 6 min read
How to Write Work Experience on a CV in 2023 (Tips and Examples)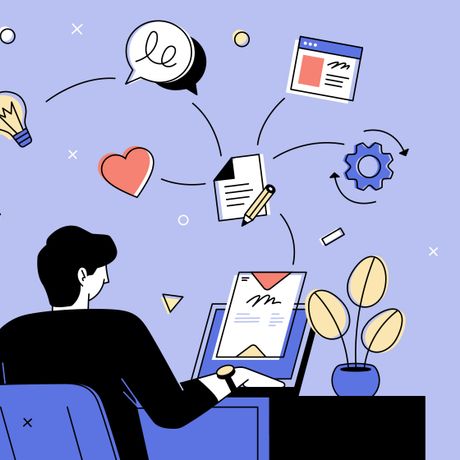 CV
· Oct 05 2023
· 8 min read
What Skills to Put on a CV in 2023?
Land the interview for your dream job with CVMaker
Effortlessly create your professional CV within 10 minutes and download it whenever and wherever you want!
Create your CV
Increase your chances landing your dream job with CVMaker.