Career
>
Tips for job hunting after being made redundant
Tips for job hunting after being made redundant
Career
· August 14 2023
· 3 min read
Has your job recently been made redundant? If yes, getting back into the UK job market can be a daunting challenge. Don't let yourself set back, and use your time to look for new and exciting job opportunities. That said, we know it can be difficult to get started back on the job search, especially if you were in your last role for a long time. It may have also been a while since you've had to write a CV or look for a new position. To make your new job search easier, we've compiled six tips below to help you meet your career goals.
Find your silver lining
Being made redundant is a stressful time in anyone's life. So, it's no surprise that it can have a real impact on your motivation and self-confidence. But the key point to remember here is that it is not your fault. For this reason, you must do your best to remain positive and approach your job search with the right set of mind. Eventually, it will help to set you up for success! Look at it as an opportunity to take some time off and think about what you want to do. We realise it can be difficult to stay positive when you're in a post-redundancy stage.  However, you might be able to start an entirely new career altogether. Take this moment to check out our blog article on jobs that didn't exist before 2000s.
Take your time to find the right job
The thought of being unemployed can feel scary. But jumping into a new career you don't want isn't going to feel much better, so don't rush yourself. Start by making a list of the types of jobs you like. You might even want to take some time to retrain, take an online course or switch industries completely. It is an opportunity to focus on yourself and to reflect on what you want from your career. If still in doubt, it might be worth approaching a career coach. Your company may offer this as part of your redundancy package.
Fix your CV
The first important step in any job search is creating a strong CV. Depending on how long you were in your last role, your CV may need a big update. Again, it's a good idea to invest some time into creating a well-designed CV that will get you noticed. It requires you to write a strong opening statement explaining who you are and what you can bring to the company. Remember, you'll need to tailor your CV to every role you apply to. So, keep a master copy on file that you can tweak as you apply to different jobs post-redundancy.
Address the elephant in the room
You don't need to pay it much thought, but it's a good idea to refer to your redundancy in a CV. Remember, it's nothing to be ashamed about.
If you've already left the company, you should include your contractual end date in your work experience section. To clarify that you didn't just up and leave, you should add a sentence underneath explaining what happened. For example, you can say the following: due to a merger with a bigger company, the role I was hired for no longer exists'.
Be ready for the job interview 
Being made redundant is nothing to be ashamed of. But often, professionals feel like they want to hide it from future employers. However, they'll probably ask at some point why you chose to leave your previous role. Prepare an answer before any interview or meeting so you can clearly explain to the recruiter what happened and why your role no longer exists. By coming up with this in advance, you'll ensure that you deliver your response confidently when having an interview with a recruiter or hiring manager. Get better prepared and check out our video interview tips.
Tap into your network
You might have built up a strong network over the years. So, don't be afraid to tap into this. Again, you can use platforms such as LinkedIn or Facebook to reach out to your former colleagues or friends and see if they know of any positions that suit your skillset. You might also wish to attend industry events and meet with like-minded professionals. That way, you can expand your network and ask around about job opportunities. Don't forget to take a copy of your up-to-date CV with you.
Are you ready to start searching for your next role?
Start creating your CV
Create a professional CV quick and easy with our advanced CV Builder
+ Create CV
Written by
The CVMaker platform offers a complete career platform for jobseekers with handy tools and valuable information. Are you ready for the next step in your career? Start here today!
Related articles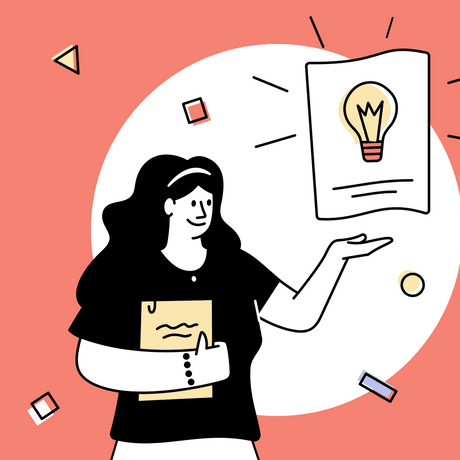 CV
· Sep 07 2023
· 7 min read
How to improve your CV with examples and tips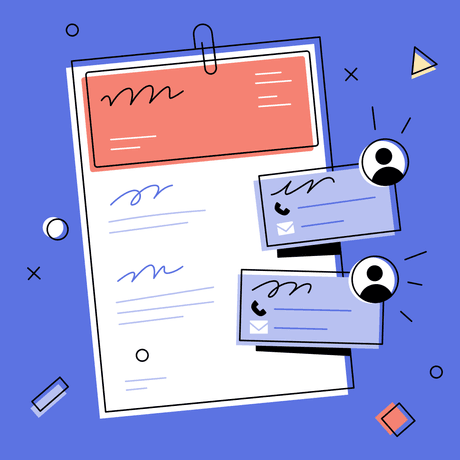 CV
· Jul 28 2023
· 4 min read
How and when to include references on a CV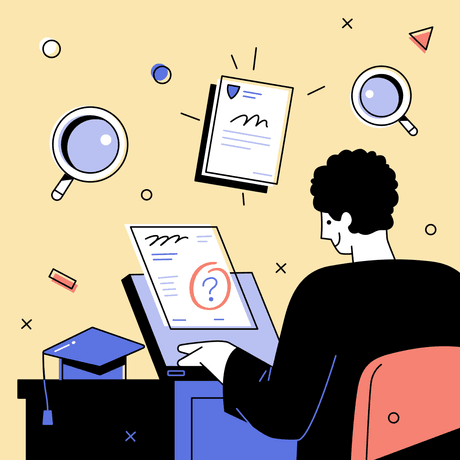 CV
· Sep 20 2023
· 5 min read
How to Write a CV with No Experience in 2023 (Examples and Tips)
Land the interview for your dream job with CVMaker
Effortlessly create your professional CV within 10 minutes and download it whenever and wherever you want!
Create your CV
Increase your chances landing your dream job with CVMaker.